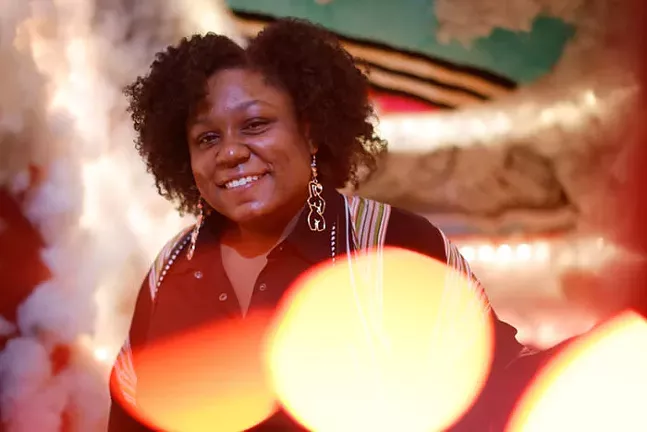 It's not often that people are able to climb out of the darkness of grief and emerge a better version of themselves. After losing her mother in 2020, Ishara Henry experienced a reawakening.
"I feel like my mom's passing was a catalyst for where I am," the artist tells Pittsburgh City Paper. "When she passed, I had to figure out a different way to live my life."
In 2021, fate stepped in when Ezsquire Harris, founder and CEO of BlackTeaBrownSuga Network, a media production network and community organization in McKees Rocks, came across Henry's work online and offered her a part-time position as a photographer. At the time, Henry was feeling discouraged about her artistic practice of photography and had stepped away from it. His offer came at just the right time.
"I needed something to kind of distract me from sitting in my grief," she says.
Henry's interest in photography started at a young age when her mother allowed her to experiment with a Polaroid camera. Despite a lifelong love of photography, Henry had never shared her work with others. She finally posted a few of her images on Facebook, and was overwhelmed by the positive response she received.
She says she started taking her photography seriously in 2019. After some encouragement from her cousin, Henry got to work on building her photography brand, Visuals by Ishara.
On her website, her artist statement reads, "Those powerful images can evoke and inspire great emotions which can spark change whether we acknowledge it or not."
Working with BTBSN gave Henry the opportunity to work with other Black and Brown creatives, which not only served as a professional stepping stone, but as a mental health lifeline.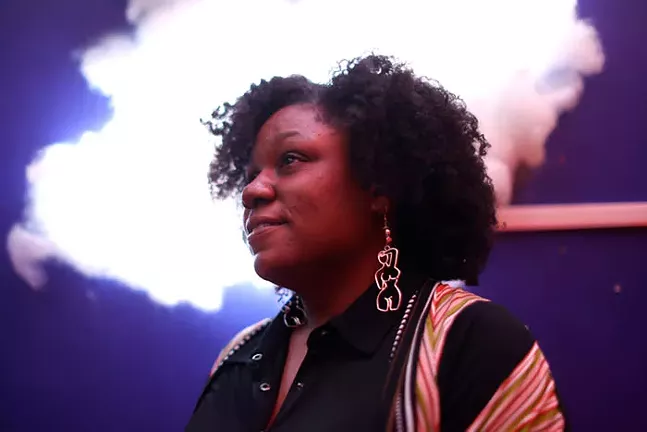 Born in Detroit, Mich. and raised in Bellaire, Ohio, there was a time when Henry longed to find a community that supported her artistic endeavors. Once she moved to Pittsburgh, she felt an embrace of the artistic community and finally felt seen.
"The love and support that I have received from this organization has changed my life in more ways than I can count," Henry expressed.
After occupying several roles within the company throughout the years, Henry now helps to guide other creatives on their artistic course as the BTBSN senior creative.
BTBSN focuses on connecting media and mental health in Black and Brown communities. With a stated mission to educate, inspire, and equip the community with the knowledge and skills needed to achieve success, Henry has become an example of the positive influence such an environment can provide.
Recently, the nonprofit artist studio space Radiant Hall opened a new location in McKees Rocks. In addition to being on their board, Henry also rents out one of the studios and produced an installation for the organization's October 2022 Radiant Ball: A Night in the Studio fundraiser.
With Radiant Hall moving into the neighborhood, Henry saw it as a chance for collaboration, stating in a previous City Paper article, "From what I've been told, [Radiant Hall] is looking for ways to be more engaged with the community, but also engage the youth in the spaces in different ways, and that's something I'm very interested in, too."
In the few years since joining BTBSN, Henry has found her voice, saying she has accomplished "so many things" that she never thought she would be capable of doing.
There was even a time when the mother of two saw herself as only a mom.
"I was really dedicated to being the best mom I could be. And I just forgot that I was also a person and a woman," Henry recalls, speaking to the sense many mothers have of losing their identities when trying to balance parenting with professional and creative endeavors.
Now, when asked "Who is Ishara?" she responds with, "Community advocate, art curator, videographer, photographer, maker."
---
Ishara Henry.
visualsbyishara.com