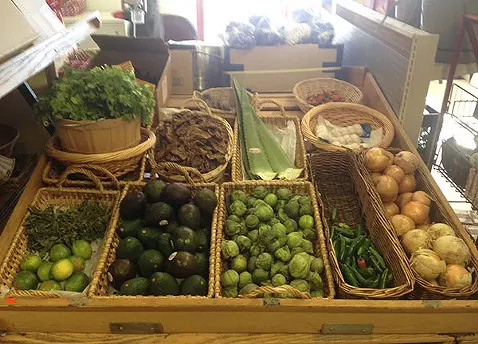 Winter is coming and that means one thing for food-loving Mexicans across the globe: tamale time. During the holiday season, consumption of the already popular steamed masa dumplings multiplies.
Sundays in Wexford, Los Campos Mexican Grocery can satisfy that tamale craving. The Perry Highway storefront has become a gathering spot for local Latinos. Owner Maria Campos says many of her faithful customers work in landscaping and construction, and Sunday is their only day off.
So Sunday, she delivers — literally. At 5:30 a.m., Campos drives to Cleveland (the city's West Side has a significant Latino population) to pick up freshly made Mexican delicacies: fresh tamales, menudo (spicy tripe soup), carnitas (marinated pork) and pan dulces (sweet cakes and breads).
"I can't quit bringing the food because a lot of my customers love it," says Campos. "I think they would be upset if I stopped."
Campos, 67, started the business back in 2006 because she couldn't find ingredients locally to cook her favorite Mexican dishes. Campos says the name of the grocery is not just an homage to her last name but also a nod to the beauty of open fields, which is the English translation of "campos."
In addition to pork, chicken, and cheese-and-pepper tamales (which run only $1-2 each), the store offers fresh aloe vera leaves, dried chilis, tomatillos, queso fresco, pre-made mixes for aquas frescas, and many varieties of masa and adobo spices. 11566 Perry Hwy # F, Wexford. 724- 935-5191