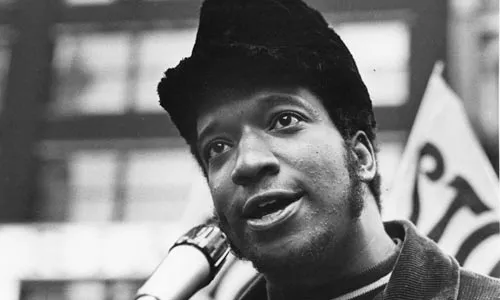 When documentary filmmakers are both politically astute and intensely engaged, remarkable cinema can happen. Cases in point are 1969's American Revolution 2 and The Murder of Fred Hampton (1971), for the first time widely available on home video, on Facets Video.
What's most readily apparent in both films is the startling access attained by director Howard Alk and producer Mike Gray. Nominally, American Revolution 2 documents the massive public protests at the 1968 Democratic National Convention, in Chicago, infamously met with violence by city police and the National Guard. But while Alk and Gray capture the chaos of the moment -- in grainy, gutsy black-and-white -- they also do something rarer and more valuable. Beyond the marches, in apartments and pool halls and conference rooms, they sketch an "everyday" revolutionary left that is passionately committed and both united and riven along lines of race and class. Their Chicago is a place where civilians call cops to account, Black Panthers align with "hillbilly" activists, and young firebrands preach urban guerilla warfare to the middle class. For anyone interested in grassroots democracy, or American history, it's indispensable viewing.
The Murder of Fred Hampton is half profile of the fiery, magnetic Black Panther leader, and half journalistic inquest into his death, at age 21, at the hands of Chicago police conducting a raid. Alk and Gray are again busy behind the scenes, depicting a Panther breakfast program and a raucous mock trial of Hampton. But the filmmakers are most useful in outlining the campaign of official harassment of Panther leaders that contextualizes Hampton's killing -- and then in detailing why the police and state's attorney's version of events was a lie. In fact, footage shot by Alk and Gray was among the evidence used to prove that Hampton was killed not in a gun battle, but in his sleep. Decades later, this film remains potent, and chilling.