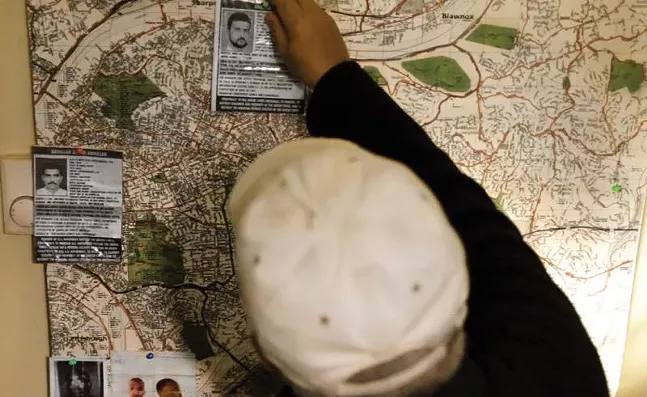 A new documentary about domestic counterterrorism investigations,
(T)ERROR
, screens tonight on PBS'
Independent Lens
(10 p.m. WQED).
(T)ERROR
is a timely film from Lyric R. Cabral and David Felix Sutcliffe, which addresses broad issues like freedom of religion, freedom of speech, profiling and domestic surveillance through one specific case. In 2011, Saeed "Shariff" Torres, a 63-year-old former Black Panther-turned-counterterrorism paid informant, is tasked by the FBI to ferret out, befriend and aid with the conviction of a "person of interest" in Pittsburgh, namely Khalifah Ali Al-Akili, of Wilkinsburg.
A bit of a braggart, Torres gives the filmmakers remarkable access, inviting them into his scheming to nail Al-Akili. Torres toggles between finding some thrill in the work and wishing he worked at a fancy cupcake bakery. Things get interesting when Al-Akili gets wind of the FBI investigation, and also invites the filmmakers to document his pushback.
On the surface, it's a real-life thriller, but real chills come from the firsthand accounts and on-the-wall documentation of how problematic this sort of investigation is — one more rooted in pursuing criminalized ideologies than actual crimes — as well as the inherent risks of using paid informants.