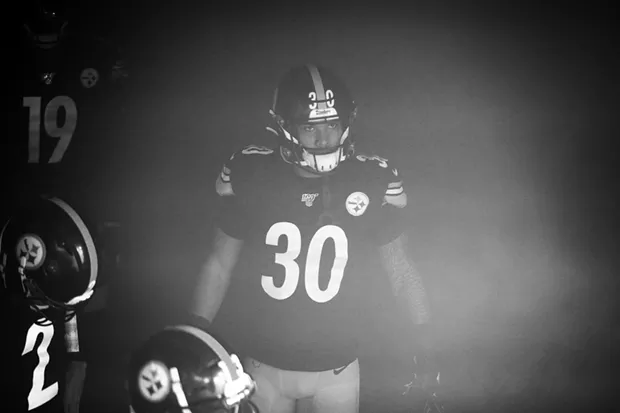 No, this isn't a general game story. If you're a Steelers fan, you know they lost a wild game in overtime filled with turnovers and injuries to the Baltimore Ravens.
Instead, I wanted to share the one of the best piece of photo advice I ever received: "Go where everyone isn't."
Every week, photographers shoot photos as players are introduced one by one and enter the field through a cloud of smoke. We're fairly limited as to where we can stand for these, and it's typically in less than ideal spots. Last week I was able to take a bad spot I was given and make something (thankfully). But this week, I wanted to try something different.
I went up into the stands early and found a spot that gave me a different vantage point as the players waited inside the tunnel. They aren't groundbreaking photos and they probably won't win any awards, but it feels good to see something different at an event I've covered dozens of times. Sometimes it works out, sometimes it doesn't. But I had fun and met some wonderful fans in the process!