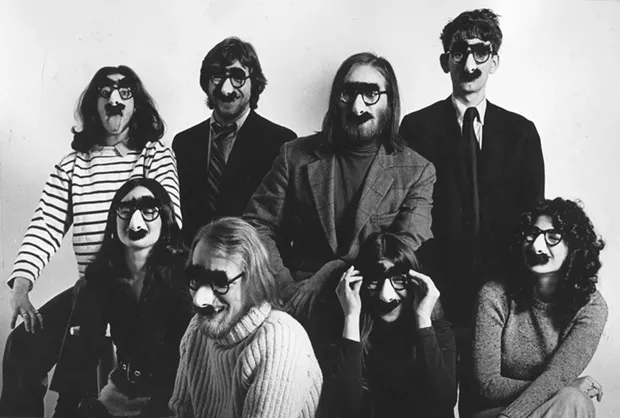 The 34th annual Three Rivers Film Festival continues through Sun., Nov. 15. More than four dozen films screen at Melwood, Harris, Regent Square and Waterworks theaters. Most tickets are $9, and a complete schedule is at
www.3rff.com
.
BODY
. The opening scene of Malgorzata Szumowska's dark comedy shows a body hanging from a tree, an apparent suicide. The protagonist, Janusz, a medical examiner who looks at the body, neglects to notice that the victim is not actually dead. He barely flinches as the body gets up and walks away after being cut down.
This lack of emotion carries throughout this Polish film, which — with a few minor exceptions, proves more dark than comedic. Janusz is recovering from the death of his wife, which he deals with by simply shutting down. While others are visibly shaken by a dead child stuffed into a public toilet at a crime scene, Janusz is the one who steps in close and describes the corpse, more mildly annoyed than disturbed.
In therapy, Janusz' daughter Olga, who suffers from an eating disorder and blames her father for her mother's death, is encouraged to scream to let out her emotions. You wish the same for her father: scream, cry, get angry, just do something!
In time, the father and daughter are brought together by Olga's therapist, Anna, who communicates with the dead and lets them know their wife and mother has a message for them. But Anna is grieving too, from the loss of her own child, and she also seems to be just a body going through the motions like the others. With so little backstory or emotional attachment to any of the characters, I found myself hoping that the message tells them all to start living again. In Polish, with subtitles (Lisa Cunningham)
6:30 p.m. Wed., Nov. 11, and 9 p.m. Thu., Nov. 12. Waterworks
DRUNK STONED BRILLIANT DEAD
. Paramount in capturing (and perpetuating) the early 1970s zeitgeist of anti-establishment, pro-sex-and-drugs, button-pushing, politically cynical youth culture was
National Lampoon
magazine. The magazine shook off its fusty Harvard roots and delivered a steady monthly dose of outrageousness. Douglas Tirola's documentary tells the tale, from the enterprise's shaky start, through its glorious early 1970s heyday, and on through the myriad spinoffs and influences the mag had. Tirola supplements archival footage and material with contemporary interviews with former writers, artists, editors, money men and interested bystanders. The magazine spawned a radio show, comedy LPs, books and a stage show, Lemmings.
From
National Lampoon
, there is a throughline for such successes as
Saturday Night Live
and
Animal House
, and the projects nurtured dozens of influential actors, comics, writers and directors, including such bold-face names as John Belushi, director John Hughes, writer P.J. O'Rourke and Christopher Guest.
But the mag was undone partly by its own success: Not only did its best talent fly the nest, but popular culture caught up, mainstreaming much of what made
National Lampoon
so deliciously shocking. But the film provides ample evidence for what a heady, hilarious trip it once was.
(Al Hoff)
8 p.m. Wed., Nov. 11. Regent Square. Director Tirola is scheduled to attend.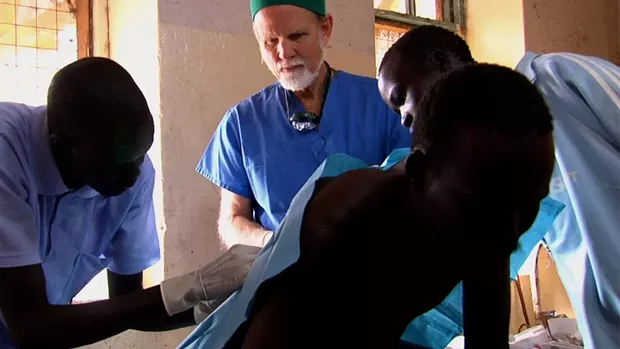 WE ARE THE ONES
. Michael Skinner and Jon Michael Shink, a Pittsburgh native, went into South Sudan thinking they were going to tell the story of one American surgeon's mission to spread medical knowledge, but ended up in the middle of a tribal conflict. South Sudan is made up of many tribal factions, including three groups bitterly at war with one another that the film focuses on: the Dinka, the Nuer and the Murle. Their resulting hour-long documentary focuses on three men and their mission to help heal their communities both physically and politically.
The American surgeon, Glen Geelhoeld, has been on hundreds of missions and works to ensure that when he is gone, his students will be able to practice on their own. We follow two of these students, a self-taught doctor, Francis Gai of the Nuer tribe, and Ajak Abraham, of the Dinka and a Lost Boy trained in Cuba. They negotiate the everyday trials of running a clinic with little help and few supplies. While the clinics may be a safe zone, the viewer quickly realizes that in a constant state of tribal warfare, these men are looked to not only as doctors, but as protective community leaders. As each young man advances in his practice, his resolve to help unite the conflicting tribes and treat the root causes of the conflicts becomes just as important. Discouraged and tired of waiting for government help, each doctor strikes out to help his community knowing ending the fighting starts from within. In English, and other languages, with subtitles. (Celine Roberts)
8 p.m. Sat., Nov. 14 (Harris) and noon, Sun., Nov. 15 (Melwood). Directors Michael Skinner and Jon Michael Shink are scheduled to attend both screenings.
MAN WITH A MOVIE CAMERA
. Dziga Vertov's influential documentary remains visually stunning after 80 years. A kinetic essay of life and industrialization in the Soviet Union, the 1929 silent film will be accompanied by live music from Boston's Alloy Orchestra.
6:30 p.m. Sun., Nov. 15. Regent Square. $15
And check out these reviews of other
films screening this week
, including
Black Panthers: Vanguard of the Revolution
,
In the Shadow of Women
,
Entertainment
,
Glassland
,
Hitchcock/Truffaut
,
Breathe
and
Take Me to the River
.