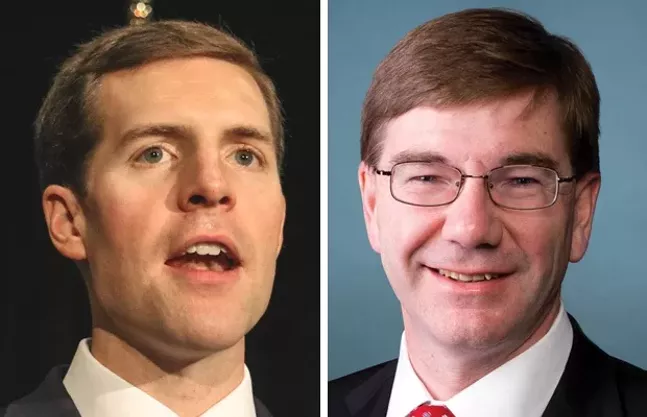 After U.S. Rep.
Conor Lamb
(D-Mount Lebanon) won a special election in March to fill a seat vacated by former Congressman
Tim Murphy
, it set up a battle of incumbents for the newly drawn Pennsylvania 17th U.S. Congressional District, which
encompasses
all of Beaver County and suburban sections of Allegheny County.
Lamb and U.S. Rep.
Keith Rothfus
(R-Sewickley) will square off in November. The candidates differ on many topics, including starkly different views on organized labor and the government's role in providing health care.
But in one area, they appear to be on the same page. On April 13, both Lamb and Rothfus voted to alter the Volcker Rule in the Dodd-Frank Wall Street Reform Act. This rule was established after the financial crisis of 2008, and prohibits banks from making risky investments with customers' money. The bill that cleared the U.S. House, the Volcker Rule Regulation Harmonization Act, would exempt banks with less than $10 billion in assets from the Volcker Rule. The bill passed by a vote of 300-104, and still needs to go through the U.S. Senate and be signed by President Donald Trump before it becomes law.