Conflict in the kitchen is probably on everyone's minds this week. And that might make you wonder: Where is Conflict Kitchen now?
Pittsburgh's nationally-regarded part-art project-part-take-out serves only food from countries the United States is in conflict with. At least it did until August, when its East Liberty doors closed for a larger location Downtown thanks to a $25,000 Sprout Fund Root Award.
In the meantime, Conflict Kitchen re-opened on Nov. 10, kind of, as a "Cuban paladar".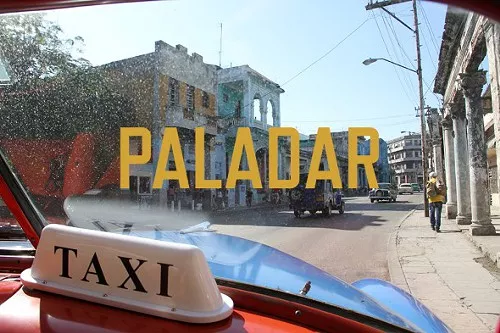 A paladar is a Cuban restaurant operated out of someone's house as an alternative to the state-run restaurants in the country. The chefs of Conflict Kitchen use a private family home in Point Breeze as a glossy homage to the makeshift eateries, with seatings available by reservation only.
For a $40 suggested donation, guests can enjoy five courses of traditional Cuban food, cocktails and hopefully some discussion of Cuba. I received all three in ample proportions when I attended on Saturday.
Between describing dishes that included a date-night decimating garlic soup and a "heavy on the garlic" chicken fricassee, chef Robert Sayre told a communal-table anecdote about being turfed from unofficial Havana hotels when he visited earlier in the year. Similar experiences were recounted by the paladar's adventurous patrons, including a 50ish German couple with PhDs, and a pair of food bloggers.
Diners so far, admitted Conflict Kitchen co-founder Jon Rubin, have been the sort of people already eager to talk Cuba. I sat between him and Jesús Leal, a masters student in public policy at Carnegie Mellon, and the pair analyzed Che Guevera's shoddy guerilla tactics. "He was a doctor, not a military strategist." Leal said and ordered another mojito.
Artist and CMU professor Rubin hopes less-informed people will take an interest when Conflict Kitchen re-opens Downtown next year in its fifth iteration, as a North Korean take-out. While research hasn't stretched to visiting the country, Rubin and Sayre did stop by the North Korean embassy in Cuba, or at least rung the doorbell and chatted for 45 minutes with an employee returning from a morning run.
Longer exchanges took place tonight. It was well after the final course, a sublime tres leches cake, that the 11 guests left, trading business cards. In my case, it was with a newly invigorated interest in Cuba. Hours later I was still browsing the blog of Cuban activist Yoani Sánchez. Conflict Kitchen may rub against smaller crowds in this iteration, but it leaves them with much more to digest.
December dates for Conflict Kitchen's Cuban Paladar will be announced here.