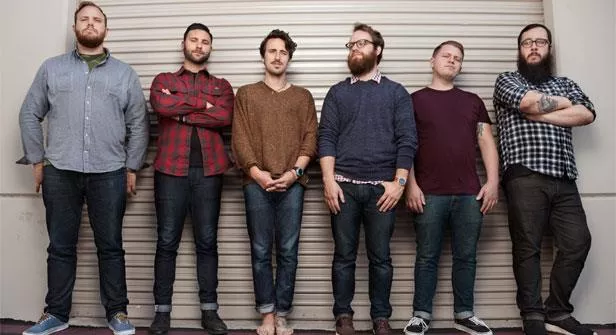 The Wonder Years is a fan's band. The Philly-by-Lancaster, alt-rock-by-pop-punk troupe has been overlooked and misunderstood by rock critics since the early 2010s, when its members were singing about the decline of the American dream, cultural anxiety and mental health struggles with what now appears to be sonic and lyrical prescience. It wasn't, though. The Wonder Years has always been a group that simply makes the music it wants to hear and plays it for whoever's interested in showing up.
As one of the most nuanced and musically capable pop-punk bands of all time, it's really easy to devise this narrative that The Wonder Years probably felt underemployed on Warped Tour or ill-fitted for the 2010's wave of male-centric, melodramatic pop punk that the band came up in. Even at its most straightforwardly New Found Glory-esque (their 2009 breakout The Upsides), the members of The Wonder Years were on a different plane than their tour buddies in The Story So Far, Four Year Strong and Man Overboard. To this day, frontman Dan Campbell has only written one salty song about an ex-girlfriend, and it's loaded with self-deprecation and tongue-in-cheek charm that many of The Wonder Years' most popular peers never quite achieved.
But Campbell emphasizes during his phone conversation with Pittsburgh City Paper that comparing his band to others is pointless and unproductive. He never felt like The Wonder Years was misplaced, and he genuinely doesn't care who he plays with, because to him, it's all about the audience. He treasures his fans and is thrilled to be performing for anyone who's excited about his music, regardless of whether the tour package makes sense according to arbitrary and, in his mind, constricting genre guidelines.