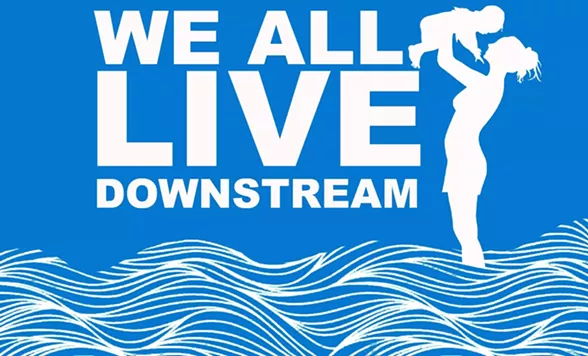 It's no secret that President Donald Trump and many prominent Republican politicians deny the effects humans have on climate change. Trump has already rolled back many Obama-era environmental regulations, saying they are unnecessary and harm coal and oil businesses, to the applause of many Republican politicians.
But on Sat., April 29, people across the country will stand up for the environment with a series of marches known as the
People's Climate March
. And hundreds of Pittsburghers are doing their part too.
Tom Hoffman is a Pittsburgh resident and organizer at Pennsylvania's chapter of the Sierra Club. He says that more than 200 people on four buses will be traveling from the Pittsburgh area to march in the Climate March in Washington, D.C., on April 29.
"This is a good way to get the environmental movement back to its roots," says Hoffman. "It was a real mass movement for while, we got away from that. … We need to stand up and [defend the environment] in a loud way."
Hoffman isn't sure how large the crowds will be in D.C., but he hopes they will come close to the numbers of the
Women's March on Washington
. Hoffman says that Pittsburghers, especially, should feel the need to stand up for the environment, given the region's industrial history.
"Having the history of our industrial city, I understand a lot money was made," says Hoffman. "But it also created a lot of dirty air and dirty water, and when the steel industry died, people left town. We need to ensure green solutions that are sustainable."
And it's not just city residents who are fired up about the People's Climate March. Hoffman says that one of their buses is leaving from Washington, Pa., and that some former coal miners from that area are attending the march in Washington, D.C.
Pittsburgh will also hold a march, and organizers expect hundreds to attend. A press release about the Pittsburgh march says "Western Pennsylvanians are uniquely aware of the ways in which the petrochemical industry is destroying our health, stealing our land, and poisoning our water." The release also says marchers will demand that government react by protect access to clean water, soil and air. (Pittsburgh still has some of the country's
most polluted air
, as
City Paper
reported this month.)
Hoffman believes that the climate march can pressure climate-change deniers to change their tune.
"I know it's not impossible. [Climate-change measures] need support from the federal government," says Hoffman. "This march should pressure them."
The Pittsburgh March for Climate, Jobs, and Justice will be held 10 a.m. Sat., April 29. The march will start at the Cathedral of Learning, in Oakland, and end at Flagstaff Hill in Schenley Park.