Editor's note: As 2019 comes to an end, I've asked
Pittsburgh City Paper'
s editorial staff to select their five favorite stories from this year. Relive senior writer Amanda Waltz's 2019 highlights below. — Lisa Cunningham
---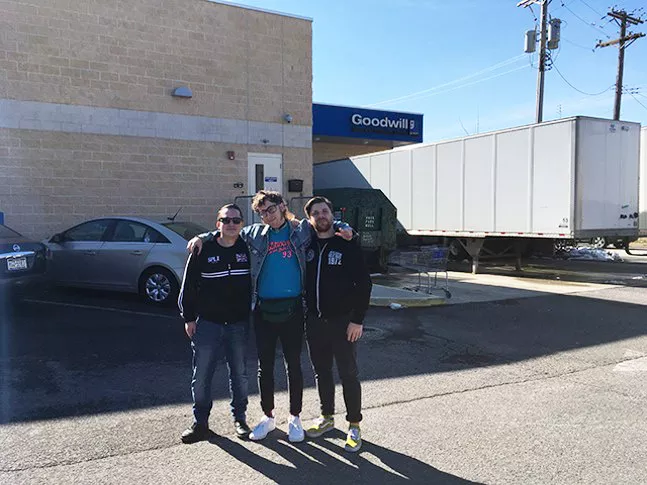 Thrifty Podcast // Feb. 27, 2019

I'm a little obsessed with sub-cultures, so when I met Toddy Tondera from Thrifty Podcast, I jumped at the chance to experience the local hardcore thrifting scene. Apparently, I was initiated by a Goodwill outlet regular named Deb, who offered me a fashionable leather belt she found in one of the bins, something Toddy said she never does with anyone. We talk about it on the
podcast.
Body positivity, inclusivity, and accessibility // July 17, 2019
I spoke to so many amazing women for this piece and felt so privileged that they trusted me to represent their respective missions. They also so perfectly put into words things I felt or thought about my own body, like "think about all the things we could be doing with our lives if we weren't always wondering what's wrong with us. There's nothing wrong with us" and the idea of, as one woman puts it, people "waiting for their body to change to live their lives."
Drinking sake with a state representative // Aug. 19, 2019

This exemplifies one of the reasons I love this job so much, that I get to take one of my husband's goofball ideas — a bar crawl in the Waterworks strip mall — and turn it into an article.
Ridiculous sprawling mansion in Gibsonia // Nov. 11, 2019

I rarely let loose enough to write snarkier pieces, but when I saw a tweet about this absolutely nutso mansion for sale in Gibsonia, inspiration struck. I banged it out in under an hour. It became one of our most-read stories of the year.
Pittsburgh Center for Arts and Media // Nov. 25, 2019
A Pittsburgh Center for Arts and Media employee called me as I was en route to the office, resulting in one of the few scoops I've gotten in my career as a journalist. Big breaking news like this rarely happens in the arts and cultural scene, so I was overwhelmed to be able to report on it.