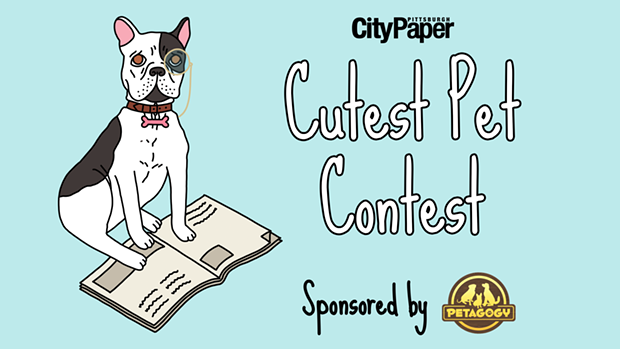 Think you have the cutest pet? Find out in this year's Cutest Pet Contest, presented by the Pittsburgh City Paper and Petagogy.
Enter a photo of your dog, cat, bird, or snake (in the appropriate category), and let Pittsburgh do the rest! The three pets voted cutest will win prize packages from Petagogy and have their photo featured in the paper.
Photos can be submitted until Wed., Oct. 30. Voting starts Thu., Oct. 31 and ends Wed., Nov. 6.
Good luck! May the cutest pet win.