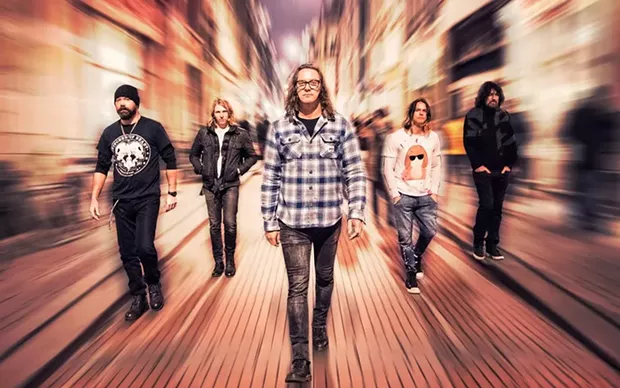 Emerging from Seattle's burgeoning mid-1990s grunge scene, Candlebox found mainstream success with deep, lyrically driven melodies and big radio hooks. Power anthems like "Far Behind" and "You," from the debut, self-titled album, exploded onto the charts, propelling the album to sell more than four million copies worldwide.
Later albums would showcase the band's versatility between emotionally charged, brooding ballads like "Cover Me" and groove-infused, straight-up rock 'n' roll tunes, including "Change" and "Arrow". The 2016 release of
Disappearing In Airports found
Candlebox revealing a more classic rock vibe with songs like "Vexatious" and "Supernova," driving the album to debut at No. 9 on the Billboard Charts.
In 2019, the band will be touring domestically and internationally to support its 25th Anniversary, and the group has announced plans to start
writing and recording new music in the year ahead.
Enter to win tickets to see Candlebox at the Roxian Theatre Oct. 20! Buy tickets
here
.