Tomorrow is Friday the 13th, when tattoo-loving folks all over town will swarm local tattoo shops for what's become a new tradition on the spooky holiday: getting a cheap tattoo.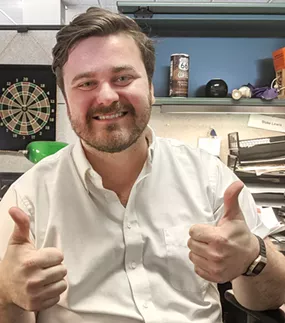 Pittsburgh Tattoo & Piercing
, located Downtown at 103 Smithfield Street, is offering walk-in $40 tattoos and $20 piercings starting at noon tomorrow. To celebrate the holiday,
Pittsburgh City Paper'
s events and sponsorship manager Blake Lewis is going to be first in line, and he's letting you, our readers, choose his design.
Pittsburgh Tattoo Company will have two flash sheets available for customers to choose from. The first, unveiled today, has 24 designs; tomorrow morning, a second sheet will be revealed before they open at noon.
Blake has narrowed down his choices to the eight designs above. Help us choose which one he gets by voting below, then follow us on
our Twitter account
tomorrow morning for the reveal, as we'll be posting live from the shop at 11 a.m.