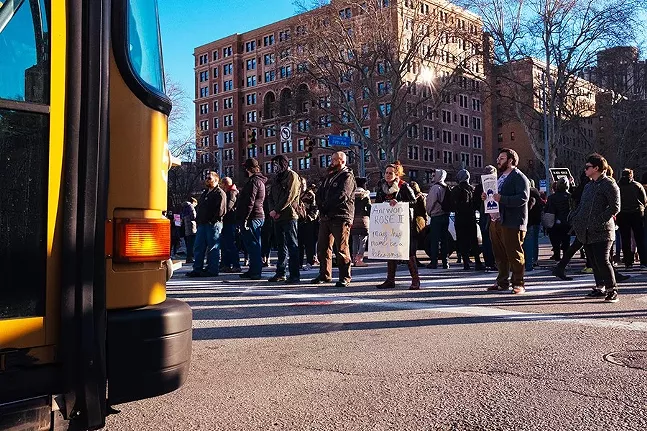 On this week's Pittsburgh City Podcast, we're discussing the coverage of last weekend's protests in response to the verdict on the Antwon Rose Jr.
trial
, in which a former East Pittsburgh police officer was acquitted for the fatal shooting of an unarmed Black teenager.
Host Alex Gordon is joined by
City Paper
writers Ryan Deto and Hannah Lynn, as well as students from Pine-Richland High School.
The Pittsburgh City Podcast is brought to you by
Pittsburgh City Paper
and the Point Park University Center for Media Innovation.