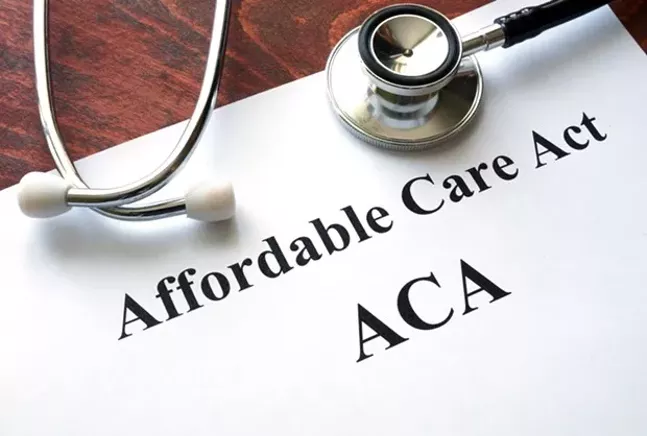 You might not have heard that open enrollment for plans in the Affordable Care Act (ACA) marketplace ends Sat., Dec. 15.

In 2017, President Donald Trump slashed the marketing budget for open enrollment by 90 percent, and it remains that low for 2018. It's likely you haven't seen many ads to remind citizens to sign up for their government-run health insurance.
So, use this as a reminder that you have until mid-December to enroll in plans effective for the 2019 calendar year via the
healthcare.gov
marketplace.
If you can't get a computer, or have trouble using one, state Sen. Jay Costa (D-Forest Hills) and state Rep. Dan Frankel (D-Squirrel Hill) are hosting a free event to help get people enrolled at the Oakland Career Center on Dec. 11. The event runs from 5-7:30 p.m. and is located at 294 Semple St. in Oakland.
The only requirements for using the marketplace are that those covered must be non-incarcerated United States citizens currently residing in the U.S. There are two kinds of coverage depending on your income: one is an insurance plan with tax credits and the other is Medicaid.
While a log in is required to enroll in these plans, checking eligibility does not require a login and is a fairly simple process to get coverage estimates. Getting to a list of providers and estimates based off of basic demographic information takes about two minutes depending on the number of dependents' information a user puts in.
The marketplace allows for users to narrow down their search by premium, insurance company and coverage. The ACA website also provides a checklist of what to have handy when putting in the formal application to make the process as smooth as possible.
Individuals and families currently covered under a 2018 plan can renew and update changes through the marketplace. If you enrolled last year in the ACA, the healthcare.gov website offers, "If you don't act by December 15, you'll probably be automatically re-enrolled for January 1 but you must update income and household information on your 2019 application to get the right amount of savings."
The ACA marketplace encourages current enrollees to log in and review the 2019 plans because some plans have changed, and you may be able to qualify for more than the previous year.
During the first six months of 2018, 347,024 Pennsylvanians were enrolled in some form of marketplace plan, according to data from the Centers for Medicaid and Medicare Services. Pittsburgh has bees considered a success at getting large percentages of people enrolled through the ACA. Nationally, over 10 million Americans were enrolled in marketplace plans through Healthcare.gov.