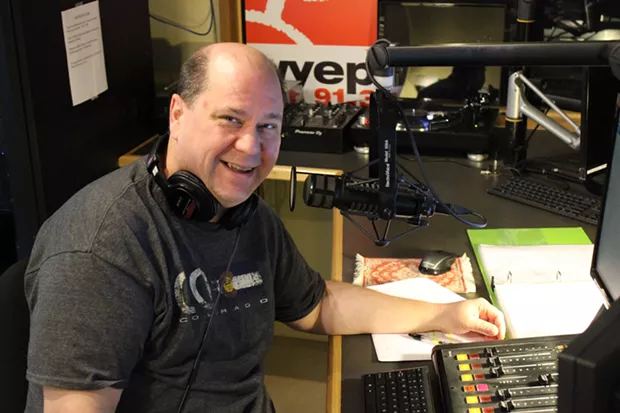 Tomorrow marks the 20th anniversary since Kyle Smith first appeared on the airwaves for 91.3 WYEP. In celebration of working at the station for two decades, Smith compiled a Spotify playlist featuring 100 songs - five songs for each of the 20 years he has spent at WYEP.
Smith joined the station in 1998, after working in radio in Vermont, Utah, and Minnesota. From 2007-2015, he served as the program director and hosted the Morning Mix. Currently, he is the music director and host of the Midday Mix.
"I've been very fortunate be part of WYEP for the past 20 years," says Smith. "I recall being warmly welcomed by the WYEP audience at the many events in my early days with suggestions for restaurants, sights to see, bands to check out, and of course, directions around the city. Support from our members was essential in building the Community Broadcast Center, and seeing the building in use each week with Live and Direct Sessions, local music happy hours, and community events is especially rewarding."
Today during Smith's Midday show, he premiered some of the music on his Spotify playlist. If you missed it, you can check out the entirety of the playlist below.