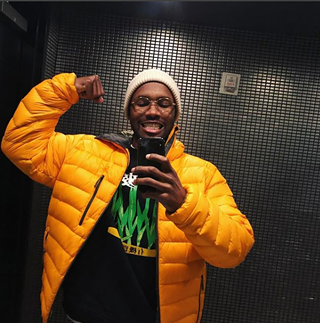 Every Monday,
CP
staff writer Jordan Snowden wraps up the weekend in local and national music news with #MusicMonday. Here's what happened in the past couple of days.
Local
Stage AE, Opus One Productions, and WYEP announced they are holding a charity concert to raise money for the Tree of Life. All proceeds will benefit The Jewish Federation of Pittsburgh's Victims of Terror Fund. Tickets went on sale this morning so make sure to grab them before it's too late.
In other WYEP news, Mike Canton, host/producer of The Soul Show, is looking for music from local artists to play during a new feature called Three Rivers at Three. Reach Canton via phone (412-532-9798) or email (soulshowmike@gmail.com) if interested.
Indie rock band NORM has new music coming your way.
And posted an unreleased song "dead plants" to hold fans over until the new single is ready.
Mars Jackson opened a shop where you can buy his first full-length album,
Good Days Never Last
, on vinyl and "Heart Dance" t-shirts.
Psst. Did someone say free music?
National
After spending 13 years with Big Machine Records, Taylor Swift is starting a new chapter with Republic Records and Universal Music Group. This decision benefits her and all artists signed to UMG.
It's football season, which means it's time to start thinking about the Super Bowl. Maroon 5 semi-confirmed that the group will be performing at the 2019 event.
But fans are urging Maroon 5 to drop out of the bowl.
Frank Ocean has been dodging the public with a private Instagram account. But, as of this weekend, it's now public.
And he's using the platform to promote his new music.
That's all for today. Come back next week for another #MusicMonday Wrap-up.