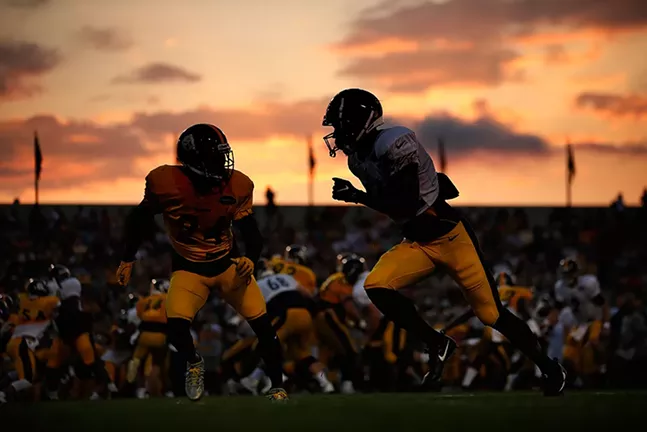 The beginning of every football season gives everyone on the field a chance to hit the reset button, including the sports photojournalists covering that team.
Everything you accomplished (or missed) in the prior year, means nothing. If that sounds like a Mike Tomlin-ism to you, that's because it probably is, having spent many afternoons in the South Side listening to his press conferences over the years covering the Pittsburgh Steelers. My favorite Tomlin-ism, however, is "If you have red paint, you paint the barn red."
But this year is a bit different, as I was gifted the chance to visually tell the story of the 2018 Pittsburgh Steelers for
City Paper
. Every home game this season, I will be at Heinz Field and reporting back my findings in photos via an online photo gallery on both the
CP
website and social media channels (
Instagram
,
Twitter
and
Facebook
).
Since we have a couple weeks until the official home opener on Sun., Sept. 16 against the Kansas City Chiefs, I'll leave you with some of my favorite frames from this year's training camp at St. Vincent College, as well as the annual night practice held at Memorial Stadium in Latrobe.