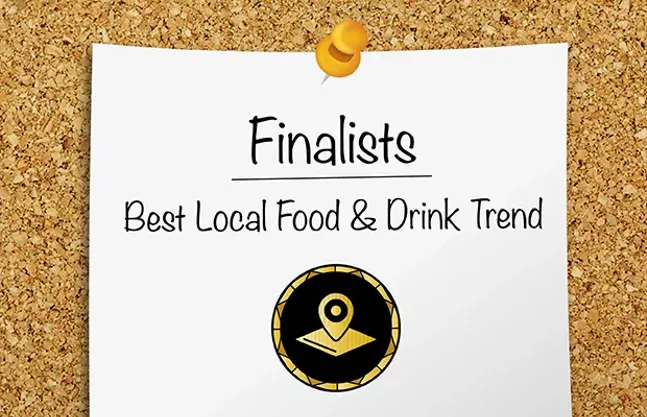 We're revealing the top 10 nominees for this year's Best of Pittsburgh reader's poll. Below are finalists for Best Local Food & Drink Trend. Check back August 8 to see who takes the top three spots, and
click here
to get your tickets to this year's Best of Party before it sells out!
French Fries on Everything
Pittsburghers are not known for being health-conscious. Heck, half of our year is spent under overcast, gray skies. We just want a little joy in our lives, and french fries achieve that for us.
Booze With Every Food
The trend that never stops being a trend. Science can't explain why a quesadilla tastes 500% better when you're tipsy, but it is an undisputed fact.
Rolled Ice Cream
The viral video sensation has come to Pittsburgh. We're all about that roll life.