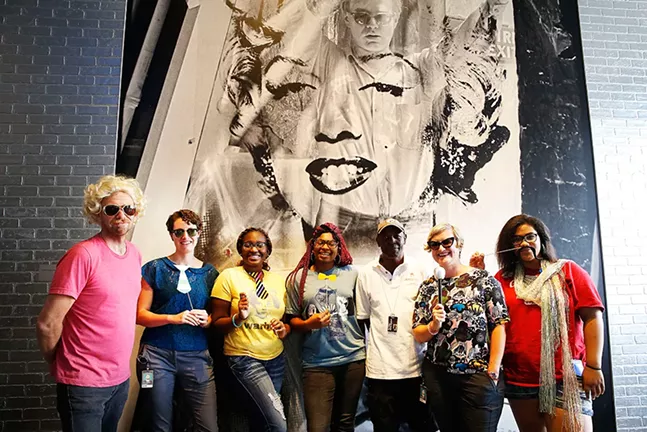 Birthday cards are intimate. They're little folded pieces of customized paper that wish your loved ones happiness and call for celebration.
For Andy Warhol's 90th birthday, The Warhol Museum invites you to find your inner artist to decorate birthday cards, take a ridiculous photo of yourself in a blonde wig at a photo booth, and have a cupcake or twenty. Because what kind of party is it without some kind of cake?

Warhol staff and intern artist educators invited us in for a sneak peek of the upcoming birthday festivities coming to the museum on Sat., Aug. 4. Catch our video below, then look for a longer preview in next week's City Paper.