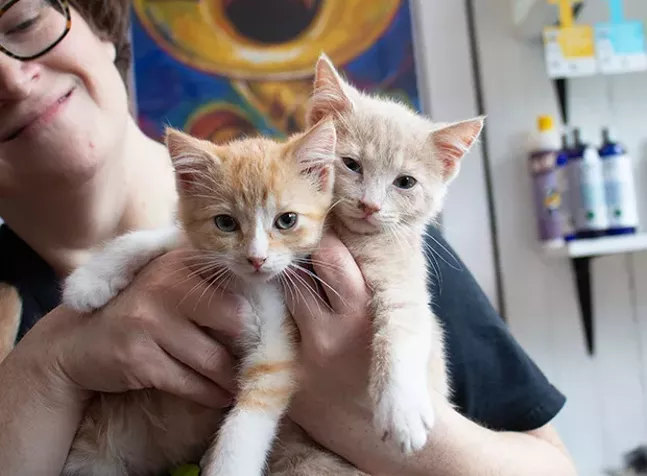 Visitors to Lawrenceville this weekend were greeted by something even more charming than the typical flow of hip kids browsing boutique shops and breweries: kittens! The Lawrenceville Cat Crawl, hosted by North Hills shelter Animal Friends, invited folks to meet adoptable cats as they shopped. Volunteers from the shelter were set up in stores and eateries on Saturday afternoon.
Our summer photo intern Annie Brewer crawled her way through Butler Street to get shots of these cuties to brighten up your Monday.
For more info on cats available for adoption, visit
thinkingoutsidethecage.org
.