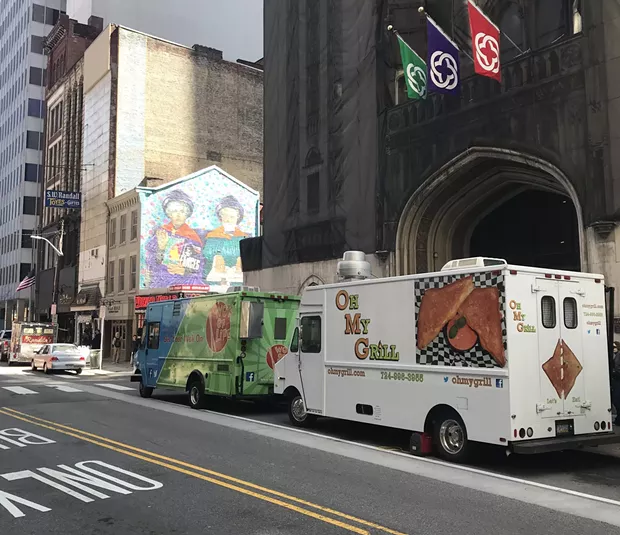 Celebrate Earth Day this weekend with Pittsburgh Earth Day's festivities on April 20 and 21. First, you may need some sustenance to get you through the work day and Pittsburgh's downtown workers are in luck. A food truck festival is part of the Earth Day celebrations, setting up shop on Smithfield St. from 11 a.m. to 2 p.m. on Friday and Saturday.
Vendors include: BRGR, Billu's Indian Grill On Wheels, Evil Swine BBQ, Oh My Grill, Pgh Crepes, PGH Halal truck, Pittsburgh Sandwich Society, Sugar and Spice Ice Cream Truck, The Burgh Bites Cart, Bull Dawgs, Cool Beans Taco Truck, PGH Pierogi Truck, Randita's, Nakama, Wok of Life Pgh, and The Humble Cookie Stand.
After you're satiated, visit
pittsburghearthday.org
for a full list of events.