While I don't participate in the religious aspects of Lent, I'm always psyched to join worshipers in church basements citywide to enjoy a fried-fish dinner. This season, I'll be hitting up one a week and reporting back details to help other enthusiasts fuel their quest for the perfect golden crust.
Today, I'm headed to what I consider the crown jewel of Pittsburgh churches,
Immaculate Heart of Mary
, which sits high atop Polish Hill. The massive cathedral, built 1904-1906, is a Pittsburgh History & Landmarks Foundation historic landmark. Also, and most importantly, their pierogi are homemade, and the volunteers are very friendly.
The smallest basement hosts a few fully set folding tables adorned with small flower vases. The menus include a dinner (a fish sandwich with French fries and coleslaw), a fried-fish sandwich, mac-and-cheese, pierogi, haluski and a shrimp chowder. A friend and I got a sandwich to split with an order of two pierogi and haluski.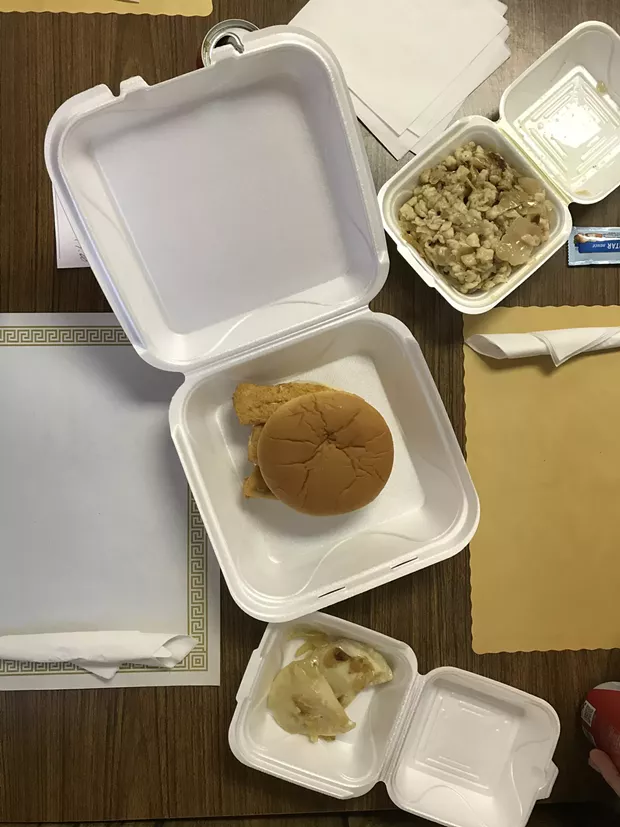 The pierogi were the standouts of the menu, with potato filling that was so dense it was almost custardy. It was clear that they'd enjoyed a long bath in butter before making it to my plate. The haluski was also homemade and featured small noodle dumplings instead of the more standard wide egg noodles. In an ideal world, I'd want more cabbage but the flavor was great.
The verdict: Skip the fish sammy and go directly to the sides.
Check out the
Pittsburgh Lenten Fish Fry map
for lots of options throughout the season.
3058 Brereton St., Polish Hill