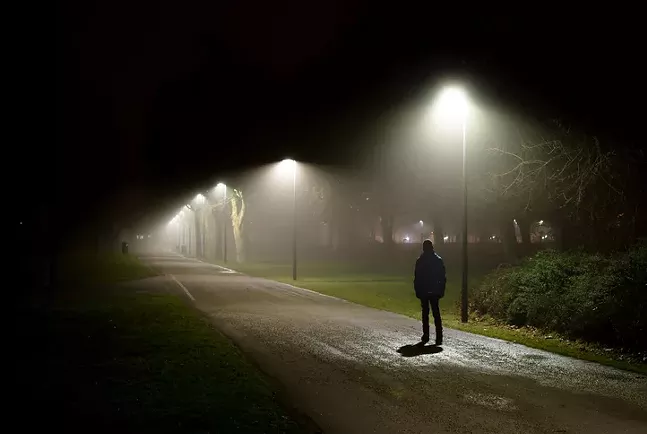 I was still stewing about the rejection of my suggestions for new Best Of categories last year — best bathroom graffiti, best neighbor's wi-fi network name, best Wendy's — when I saw the results come in for my favorite suggestion this year: best place to hole up in event of a zombie apocalypse.

The winner was "your house."

Generally, the task of complaining, arguing and challenging the merits of Best Of winners is the readers' job, but I really gotta pick a bone with this "your house" shit.

What kind of half-baked horseradish is that? I can't think of anything less fun or less imaginative than "your house." It's like using a magic wand to stir soup. How did this happen? I thought Pittsburghers loved zombies.

Ostensibly, the reasoning is that, in a situation like this, it's best to stay put. Which is what that "hole up" part of the category implies. Maybe it was bad wording. Maybe Pittsburghers love zombies so much that they've actually thought about this so much that they've come to the driest, most reasonable conclusion.

Second place went to Monroeville Mall, which, okay, that's a no-brainer (ha. sorry.).

Third place went to Costco, which is wicked smart and easily the best suggestion overall. Tons of supplies, places to hide, toilet paper, pizza, a gas station, maybe some leftover vehicles in the auto shop. It's a doomsday prepper's dream, I love it, well done.

Personally, my apartment would not cut it if I chose to stay put. My plan would require flight of some kind.

My thoughts: I live near the popular Lawrenceville restaurant Morcilla, so my plan would be to break in there and fill up on charcuterie and Spanish fusion to build up strength for my journey. The oxtail is dope! Then I'd break off that nifty brass arm that they use to pour the cidra and use it as my go-to defense weapon. I've found that the less traditional the weapon, generally the better you'll fare in these situations.

But that plan would require crossing the street, which would be way too risky. Jaywalking is the new smoking.

I don't have a car and I'm guessing the buses would be down, so it's unlikely that I'd be in Monroeville or the Waterfront, or any other Costco locations. So I think I'd have to split.

If possible, I'd hole up in the Carnegie Museum of Natural History in Oakland.

My first job ever was at the American Museum of Natural History in New York, and I spent many hours exploring those massive halls after closing time. It was just the coolest thing. There is nothing like the silence and stillness of an empty museum.

Ditto for CMNH. The last time I was there, my family and I were looking for an exit and got lost. We ended up in a sort of large open garage, and discovered it was pouring rain outside and we were a ways from the car. This super friendly museum worker saw the situation, took pity and brought us through an employees-only back route, all these winding hallways past cabinets filled with bones and fossils and stuffed birds. It was disorienting and it really seemed like the dude was winging it, but eventually we came out on the other side, just a stone's throw from the car. What a guy! Anyway, it'd be easy to lose the brain-eaters in there. Plus, you could hide inside a diorama and stand perfectly still as they walk by, like in a cartoon. So fun.

Another option: WYEP's broadcast center in the South Side. You'd have access to lots of music, plus you could broadcast live and put out a call for help. Or you could just play some rockin' hits for all the other survivors tuned in out there. Nothing too heavy, perhaps the Superfly soundtrack or Burl Ives. If it goes well, maybe there's a post-apocalyptic public radio career in it for you. Plus, the building is LEED certified, so not only would you be preserving your life, but the planet's too.

Since I work downtown, there's a good chance I'd be there when the zombie shit goes off. The building I work in isn't bad, but that would mean I'd have to mercy-kill any of my colleagues who became infected, which would suck and also be difficult, since the only weapon I have at my desk is my collection of delicious teas.

PPG Paints Arena has too much open space. Same with the convention center. I've never been in the Steel Building so I wouldn't risk holing up there, too many variables. There's a Burlington Coat Factory nearby our office that I adore. It's got three floors filled with delightfully unexpected items for sale, plus their coat game is still A-one. But BCF might be too hot, probably too many other CoatHeads thinking the same thing I did.

Downtown, I think I'd just run to the nearest bridge (Smithfield) and wait for a barge to go by and hop on. Don't overthink the safety/math on that, it would definitely work. I've never known zombies to swim, or to do anything for that matter, so I feel like I'd be safe and just ride it out to Ohio or Mississippi or wherever until the whole thing blew over. That's just off the top my head, though. I haven't given it much thought.