Pittsburgh-based Squonk Opera is spending August performing its show
Pneumatica
at the Qingdao International Beer Festival, in China's Shandong province. Throughout the month, Squonk members will be sending
City Paper
updates about their experiences week-to-week. For more info, go here.

Here's what happened during Week 3 in Qingdao.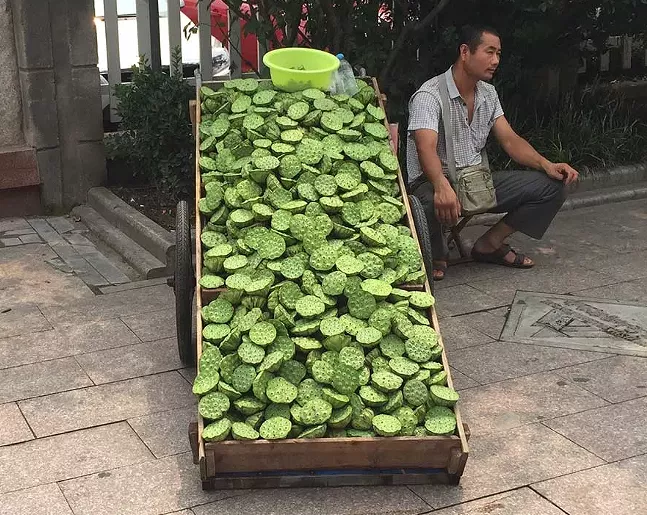 On our day off, we wandered around town a bit and pondered how to best cross the street.
At night, we were treated to an extravagant dinner involving hundreds of bowls and glasses and plates by Mr. Wang, President & CEO of Time Space Culture Group, the company that booked us for this gig.
And then we were off to the festival to watch Mr. Wang's 500 million yuan production, a one-hour epic about China, leading to the international cultural commerce of Qingdao and … beer, starring 500 performers and lots of fireworks!
Afterward, we were able to catch a beautiful performance by another of the international groups that we share a green room with, Strange Fruit from Australia.
The next day it was back to work, via the giant bus that picks us up at the hotel. Here's one of our drivers and here we are with Strange Fruit and The Strike (a cool band from Utah) heading to the festival.
Up front to the left is Wei, our trusted guide and handler from Time Space, whom we can always rely on to get us from Point A to Point B.
We got rained out a few times this week and, even with layers of tarps, and subsequent straw-boomed rain sweepers, nightly monsoons have soaked some of our equipment.
Repeated losses of electronics could not be blamed entirely on "weather," and, like ships that manage to collide on the broad empty sea, some incalculable and stunning "operator error" seemed to be involved. The entire Squonk team was accused of a lack of prudence and foresight. Recriminations were both unfair and unsparing. Co-artistic director Steve O'Hearn later retracted most of these accusations.
The sun came out for our shows, for the most part. More wacky sights and strange culinary delights were discovered at the festival this week.
We also spotted a familiar logo: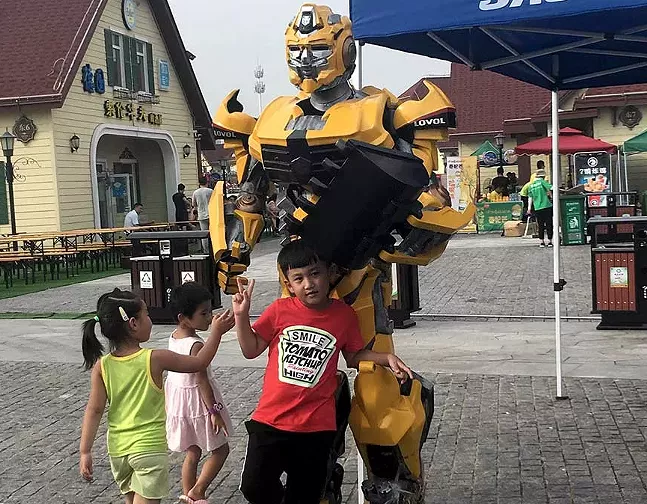 Getting ready for the show, Steve played a trick on his patient dressers (and new Squonk techs), Wu and Jarvis (which is what he asked us to call him – he's a big Iron Man fan).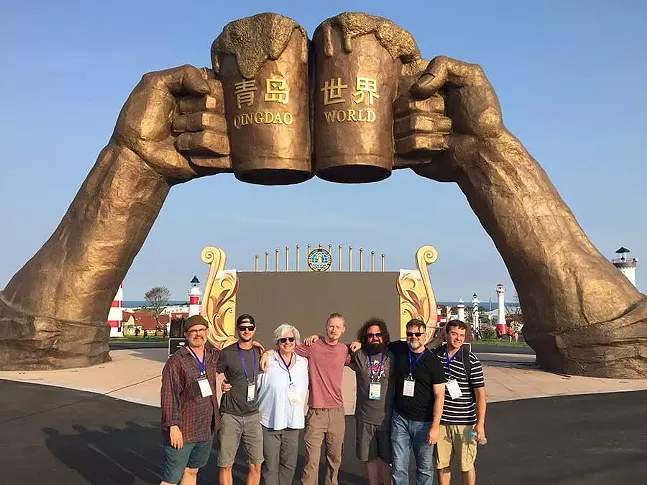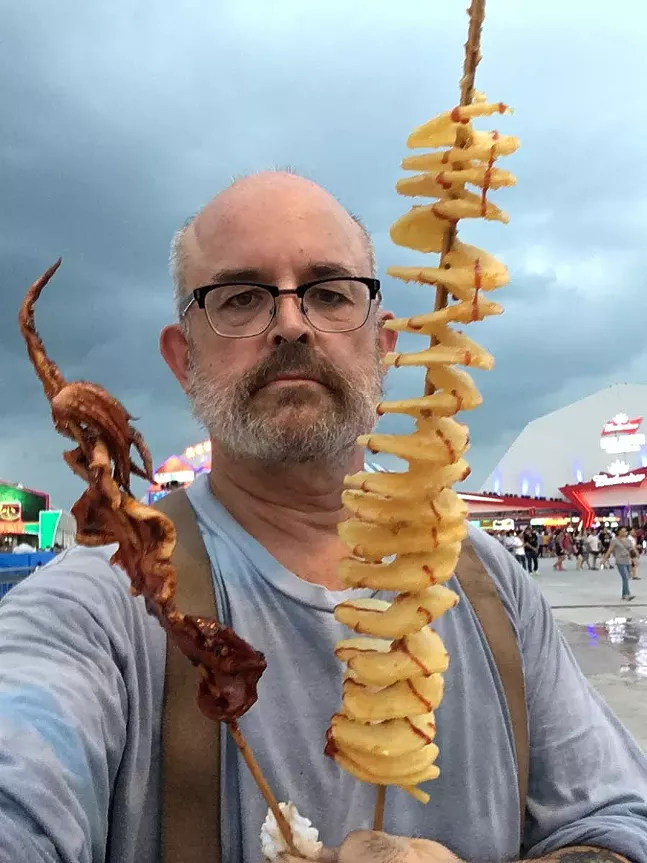 Steve had a little "premature inflation!" He was as embarrassed as anyone, and apologized.
Wu speaks very little English (we communicate mostly via hand gestures, smiles, and Google Translate) but he learned one key show biz word and then we were off!
One more week to go!
__