Lynn Cullen, Pittsburgh's only real progressive talk show host, makes her return to www.pghcitypaper.com at
10 a.m. on Tue. Aug. 15
. Cullen has been off the air because
City Pape
r's incompetent editor, Charlie Deitch, struggled to find a place for Cullen to broadcast, despite the fact that most 12-year-old kids know how to put on a podcast.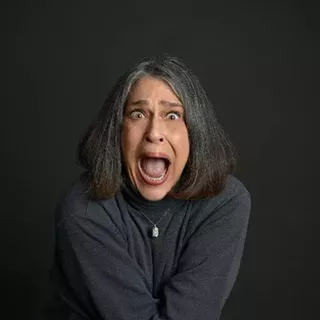 "Lynn's return has been a long time coming," Deitch says. "We had some technical glitches but I finally realized that I needed to tie a mushroom soup can to the string instead of a chicken soup can."
For her part, Cullen anticipates a quiet return to her show, Lynn Cullen Live.
"I'm really looking forward to continuing our conversation, interrupted unexpectedly in June," Cullen says. "Be assured in my absence I took great solace in the fact that it proved to be a tranquil period in our national life with no major crises to confront. "
In all seriousness,
City Paper
has been working to find a better alternative to broadcast Cullen's show to give her listeners the best possible broadcast. Cullen will broadcast for the next three to four weeks from the
CP
offices before moving to a new, permanent studio, the details of which will be announced in the next two weeks.
For now, email Lynn your questions at
lynn@pghcitypaper.com
.