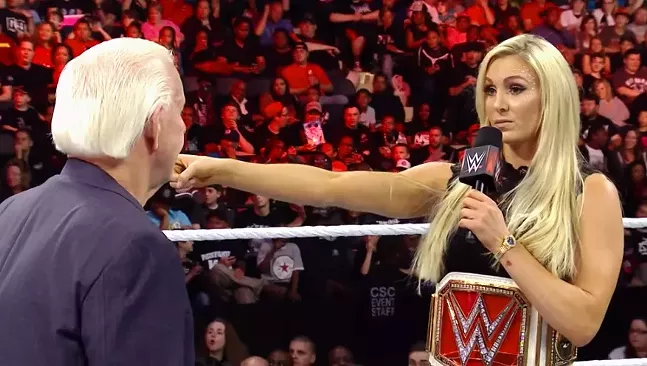 Throughout the history of professional wrestling, what a performer can do on the mic is often just as important as what they do in the ring. Each afternoon, Smark Attack will highlight a wrestling promo that shows off the best, and sometimes the worst, in pro wrestling microphone work.
And we're not just looking for classic promos. If you're a local wrestler or if you've always wanted to be a pro wrestler and want to show off your mic skills send your best promo: 45 seconds or less to
info@pghcitypaper.com
. If we end up running it on the blog, we'll give you a
City Paper
t-shirt.
Pro wrestling isn't about the wrestling. In fact, when you get down to it, the physical part of the business is arguably secondary to the importance of the storyline. For my money, there's no better storyline than revenge. If you're reading this blog, you already know who Ric Flair is. By my count he's one about 62,000 world titles over his four decades in the ring. Flair is probably one of the most charismatic talkers ever. But this isn't about him. This is about his daughter Charlotte Flair, unarguably the greatest of Flair's progeny to step into the ring. But don't take that as a slight on Charlotte's talent both in the ring and on the mic. This is a classic tale of an ignored child's revenge on the parent who ignored them. It's a perfect "Cat's in the Cradle," and Charlotte Flair pulls it off perfectly, even making daddy cry.