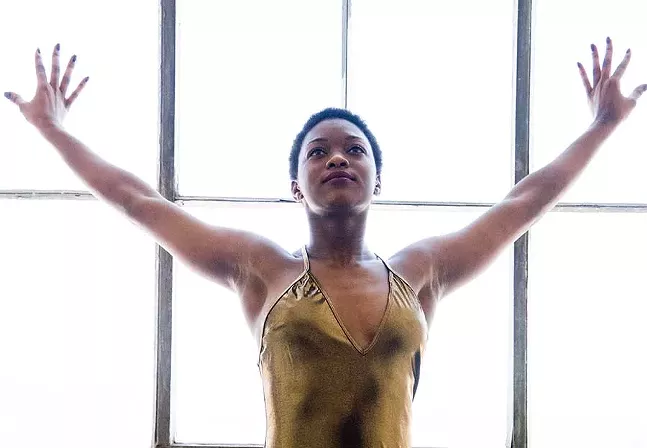 Each week, we post a song from a local artist online for free. This week, it's a track from
ABBEY: In The Red
, the new multidisciplinary dance performance from Staycee Pearl Dance Project and Soy Sos. "Driva Man" is an Abbey Lincoln classic, revived in a stirring performance here with Soy Sos Extended Ensemble and Anqwenique Wingfield on vocals. Stream or download below.
Soy Sos Extended Ensemble: "Driva Man"
To download "Driva Man," right-click
here
and select "save link as."
Full album available at
Bandcamp
.
Read more about
ABBEY: In The Red
here
.