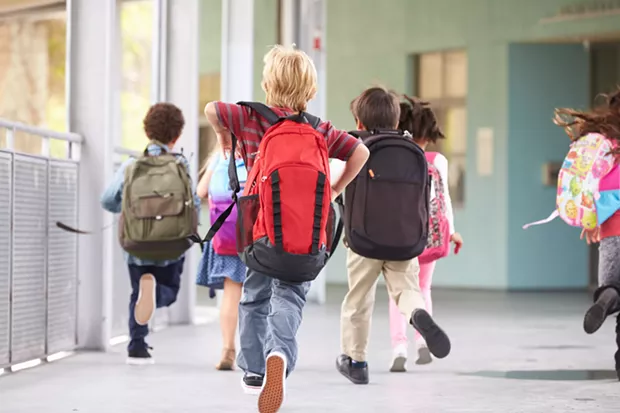 Amid major renovations to their building, Turner Elementary students will go back to school next year in the Wilkinsburg High School building. A press release Friday announced the plan to temporarily relocate students for the 2017-2018 school year.
After years of low enrollment in Wilkinsburg School District,
Wilkinsburg High
graduated its last class in June 2016. Students in grades 7-12 then moved to Westinghouse Academy in Homewood to complete their education in the Pittsburgh Public School District.
School administrators say that the move will provide students with a better learning environment, unaffected by the noises and debris caused by active renovations.
"This is a lot more stable. Both our teachers and students are excited about the move," Tanya Smith, Turner Elementary School principal, said in the release.
Renovations to the school include updates to the building's heating, cooling, plumbing, lighting and security systems, as well as new windows, doors, ceilings and floors, plus masonry repairs and repainting. The refurbished school will also better meet Americans with Disabilities Act (ADA) and building-code requirements.
The Wilkinsburg High School building is located 1.3 miles from Turner Elementary. A letter mailed to parents says that transportation services will be adapted to fit the new location. Bus stops and pick-up times will be announced prior to next school year. The letter also states that practical accommodations like smaller desks, as well as aesthetic changes such as colorful wall decorations, will be made to the high school in order to make it appropriate for the younger children.
"We've organized field trips for them to see the school, and we have allocated funds in the budget to clean up the high school and decorate its spaces so that it is welcoming to our elementary students," said Superintendent Linda Iverson in the release.
In September 2015 when it was first announced that Wilkinsburg School District planned to renovate its elementary schools, it stated a budget of $10 million. Most of that money will be used for Turner, as the updates to the other school, Kelly Elementary, are less extensive. Kelly will be getting an updated entrance, lighting system and kitchen. The students who attend Kelly will stay located in their building during the renovation. The letter states that the district will not incur extra costs by moving Turner to the high school, as these fees were already factored into the initial budget.
Upon their return in the fall, Pre-K through third-grade students will be based on the high school's first floor, while fourth- through sixth-graders will be on the second floor. The third and fourth floors will be closed to students, and all students will make use of common spaces, such as the gymnasium, cafeteria, auditorium and library.
"The renovations at Turner Elementary will create a learning environment that students and teachers can be proud of," said Ed Donovan, school-board president, in the release.
Elementary registration begins July 10 at Wilkinsburg High School.