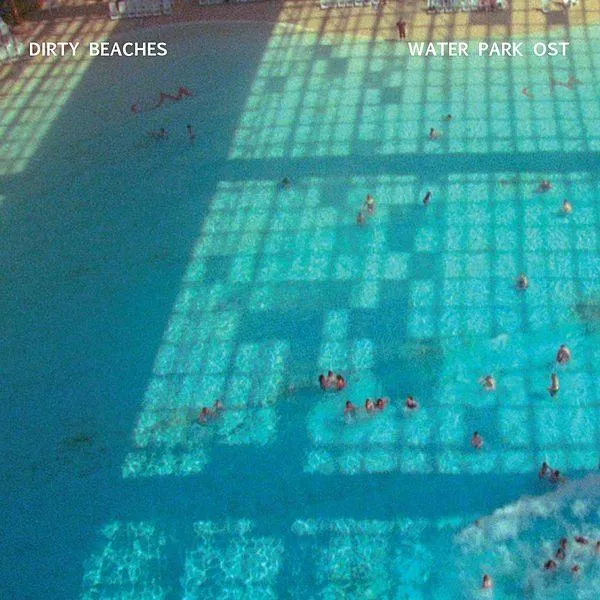 There a mall in West Edmonton, Alberta, called the West Edmonton Mall and it's got a
waterpark
. The indoor wave pool is the largest of its kind in the world (the mall is also the largest in North America). There are a bunch of slides, too. You can rent a private cabana, which, according the mall's website, includes "access to a semi-private washroom" and "tables with chairs."
In 2013, a filmmaker named Evan Prosofsky made a 17-minute
film
about the mall waterpark called
Waterpark
. It's a mix of documentary and narrative filmmaking, and the film is more or less without dialogue (aside from an excerpt from a delightfully 1990s promo video that opens the film).
Waterpark
is excellent. From a critical standpoint, its targets (tacky consumerism, the artificiality inherent to tourism, water slides) may seem low-hanging, but at its core,
Waterpark
doesn't really have an argument to make about its images. If it's about anything, it's about the color of chlorinated water.
What saves
Waterpark
from sagging into cheap criticism of mall culture is the soundtrack, done by Alex Zhang Huntai, also known as Dirty Beaches, also known as Last Lizard. Huntai's score is woozy without crossing over into full-blown nausea, and abstract in a way that sounds like he might have made this music by accident, but probably didn't. It's hard to explain. You can watch it
here
.
WATERPARK from Evan Prosofsky on Vimeo.
Anyway.
Waterpark OST
is not the reason Dirty Beaches is today's Music To Sweep To. That distinction goes to "Lord Knows Best," which is sort of Huntai's "My Sharona" (reasons for this are unknown).
A little housekeeping before digging in: Huntai was born in Taiwan, grew up in Montreal and now lives in Los Angeles. He has seven studio albums, three soundtracks and a handful of singles and EPs. In 2011, he released his fourth full-length, a nearly-universally praised eight-track album called
Badlands
. It made the longlist for the Polaris Music Prize in 2011, whatever that means.
Describing
Badlands
is tough (I'm bad at my job), so here are a bunch of relevant keywords: samples, lo-fi, rockabilly, baritone, loops, the Western part of America with all the sand and whatnot, reverb, smoke, psychobilly. (Man, that's much easier than writing full sentences, music reviews should just be tags from now on.)
Anyway No. 2.
Badlands
is one of my all-time favorite records. It's dreamy, provocative and weirdly upsetting. Its version of lo-fi could best be described as crispy. Every song sounds like scratched vinyl and it's nearly very ugly. Most of the songs are built on looped samples, including songs from Link Wray, La Rallizes Denudes, The Ronettes and Francoise Hardy.
Link Wray's "Mustang" chips in the foundation for track two, "Horses," which you might describe as "nightmarishly cocaine-y." Huntai doesn't do much to the samples other than cut them (no speeding up or slowing down, not much modulation), which might strike you as lazy or uninspired, but it actually works. He's not leaning on them to do the heavy lifting as much as he's capturing little moments in the song and trapping them in feedback loops, which might explain why the album sounds so tortured. Those poor samples. He takes the I-chord from "Mustang" and sets it into perpetual repetition, while channeling Charlie Feathers' twang and belting out stuff about black horses in the dead of the night. There's something deeply fucked up about denying a blues band its IV-chord.
The highlight, though, goes to the aforementioned "Lord Knows Best," which is culled from Francoise Hardy's "Voila." Here Huntai at least allows two chords from the progression to keep their heads, and the result is pretty mesmerizing. He also keeps Hardy's vocal melody, which is top-tier pop songwriting (and if you don't know Hardy, you should get on that). This track is about as accessible as Dirty Beaches gets, so if you're on the fence, start here.
Fun fact: In Pitchfork's 2011 best of guest lists, both WU LYF and Neon Indian listed "Lord Knows Best" as the best song of the year. Wowee.
Anyway No. 3. After falling hard for
Badlands
, I started exploring the rest of Huntai's work, which is how I found
Waterpark
. Much of his output is more minimal than
Badlands
, but it makes for some amazing sweeping music. It's deranged and deeply upsetting and you will love listening to it. I compiled my favorite DB songs here, please enjoy.
Lastly, isn't Dirty Beaches a terrible band name? Just awful. The good news is that moniker is now retired, and Huntai is currently working as Last Lizard.
Best if you work in:
water parks, malls, skipping records