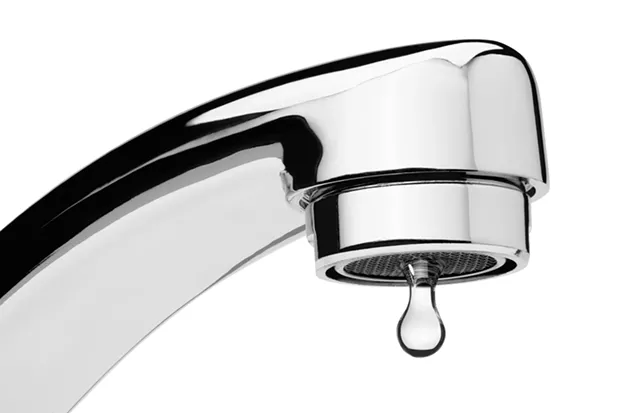 This week, Mayor Bill Peduto announced the city has partnered with Peoples Gas and the Pittsburgh Water and Sewer Authority to invest $1 million in water filters for PWSA customers. This announcement comes amidst
concerns about high lead levels
in homes across the city.
"While we are working on much-needed, long-term PWSA infrastructure upgrades, as well as systematic changes to the authority's operational and financial inadequacies, this short-term solution will help keep residents safe from unsafe lead levels in their water," Peduto said in a statement.
According to the city, priority will be given to "residents whose lines test at or above 10 parts per billion for lead, those in areas where the PWSA will be doing its own lead service line replacements starting this spring, and to low-income residents."
"The Our Water Campaign is glad to hear that the Mayor's Office has secured water filters for all Pittsburgh residents. These filters are a critical first step as we work to make sure our water system remains a reliable public resource that provides everyone access to clean, lead-free water," Aly Shaw, an organizer with the Our Water Campaign, said in a statement. "We look forward to getting these filters into homes, schools and community centers as fast as possible, and making sure that residents have a seat at the table as we develop longer-term plans for meeting our City's water needs."
Last week, Pittsburgh City Councilor Deb Gross
put out a call
for funding to provide water filters to protect the city's children who are most vulnerable to lead exposure.
Under the mayor's plan, the filters will be offered to all homeowners in the city, but according to city spokesperson Katie O'Malley, renters will not be excluded. Details are still being worked out to ensure renters get their water filtered.
"We, as the Our Water Campaign, think that renters should be prioritized as many renters are young families and low-income residents," Shaw told
Pittsburgh City Paper
via email. "We're hoping to work with the mayor and PWSA as they implement this program to ensure that all residents, particularly those most impacted, are provided with filters as soon as possible."
Peoples Gas has pledged $500,000 for the program to be be matched with $250,000 each from the city and PWSA.
"The Pittsburgh Water and Sewer Authority (PWSA) supports Mayor William Peduto's free lead water filter initiative," PWSA said in a statement. "The PWSA Board of Directors is prepared to contribute $250,000 to the program through a board action at its next meeting on March 24, 2017."