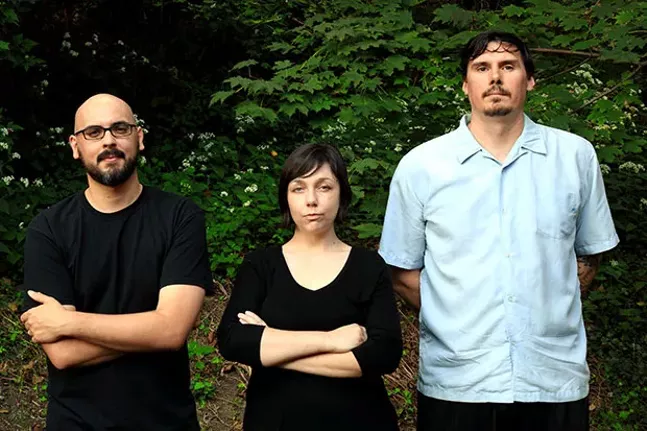 Okay, people who like minimalist post-rock, sludge, drone metal and repetition, The Long Hunt's debut is going to make you happy.
Wilderness Tales
is built on sparse guitar lines on the surface, but anyone who's spent any time with Earth or Sleep or OM will recognize the heavier — if less distorted — nuances in each composition. The band is a guitar-bass-drums three-piece, the album is out on Feb. 17 and this week's MP3 Monday is the seven-minute "Valley of the Sun." Listen/download below and keep an eye out for when these folks hit the road (play concerts).
The Long Hunt: Valley of the Sun
To download, right-click
here
and select "save as."