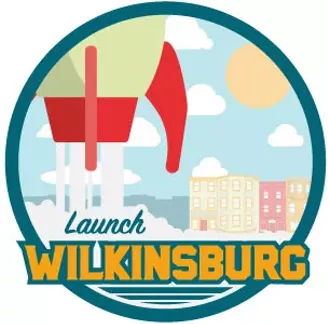 While to outsiders Wilkinsburg is mostly known for its problems with crime (most notably the
mass shooting
that happened there last spring), those who live in the community see many of the positive things happening in the borough. New shops have moved into town over the last couple years and the borough is planning a big
restoration of their old train station
.
And to capitalize on this momentum, New Sun Rising, an organization specializing in community-based business incubators, is opening a 12-month long business incubator called Launch Wilkinsburg in partnership with the Wilkinsburg Chamber of Commerce. New Sun Rising has had previous success with this model in communities like Pittsburgh's North Side, as well as
Millvale
.
"Together, our work will activate the self-identified priorities of community members," said New Sun Rising director Scott Wolovich in a press release, "while inspiring creativity, fostering innovation, and strengthening networks within Wilkinsburg."
Launch Wilkinsburg will provide people looking to start businesses in the borough access to experts and consultants, connections to partners, potential funding opportunities all in a physical space. The incubator, to be located at 900 Wood Street, will also include teams of residents who will guide businesses on how to best impact the community, with an emphasis on improving community engagement, vacant lots, Main Street development, the arts and culture.
"I believe now is a great time to invest in Wilkinsburg," said Wilkinsburg Chamber of Commerce president Yvonne James in a press release. "As we watch our community revitalize it is exciting to see a new generation of folks 'reinventing' our business district while still preserving our beautiful architecture and realize small walkable business districts are the new norm and are anxious to be a part of this great affordable change."
Interested parties are encouraged to apply to the year-long program before the deadline on Jan. 18 at 11:59 p.m. To submit an application and learn more about the program, please visit the
Launch Wilkinsburg
website.