Jen Sorensen's comics
appear each week in
Pittsburgh City Paper
's news section. Her political strips have been on point this year, from the beginning of the year when Democrats were still torn between being "With Her" and "Feeling the Bern" and Republicans were still seriously considering Ted Cruz as a possible candidate, to the end of this season when she really fine-tuned her brilliant hot-headed Trump.
We thought it'd be fun to pick out some of our favorite cartoons from this year. Check them out and stay tuned for a new comic from Sorensen on page 9 in tomorrow's paper.

Feb. 2, 2016: Can't we all just get along?

April 4, 2016: Dream Candidates!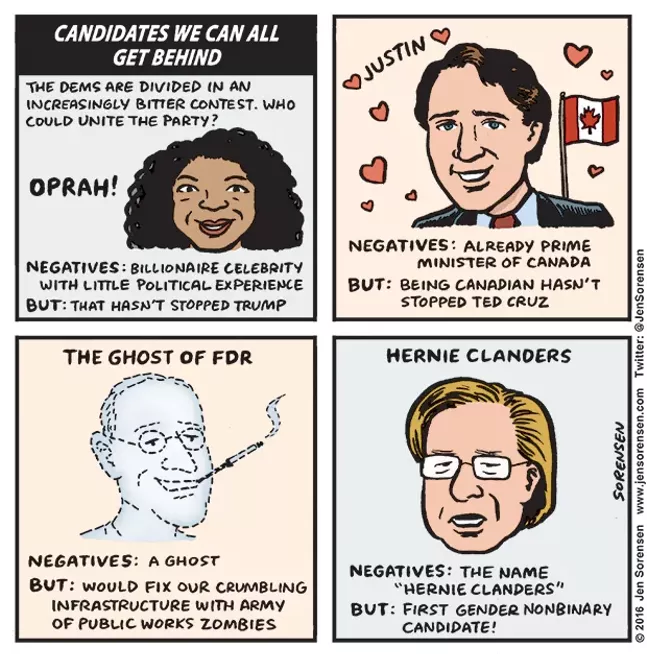 April 18, 2016: Ted Cruz wiggles a sex toy.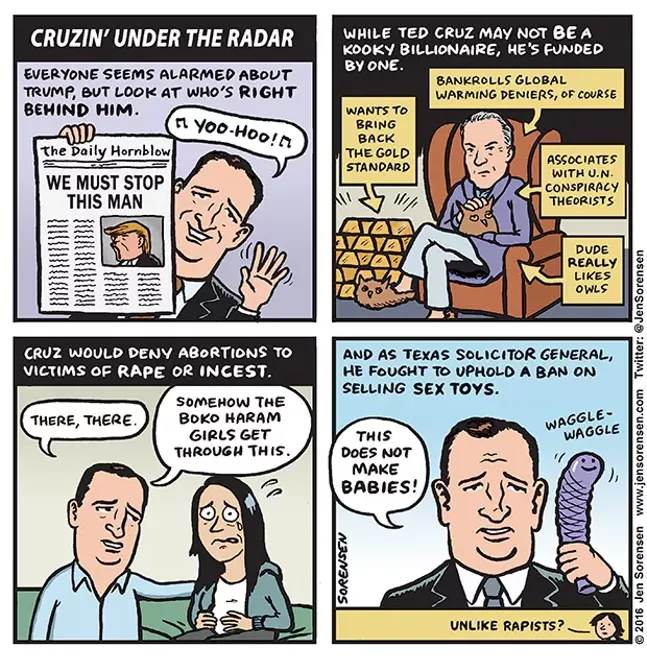 May 2, 2016: The Woman Card.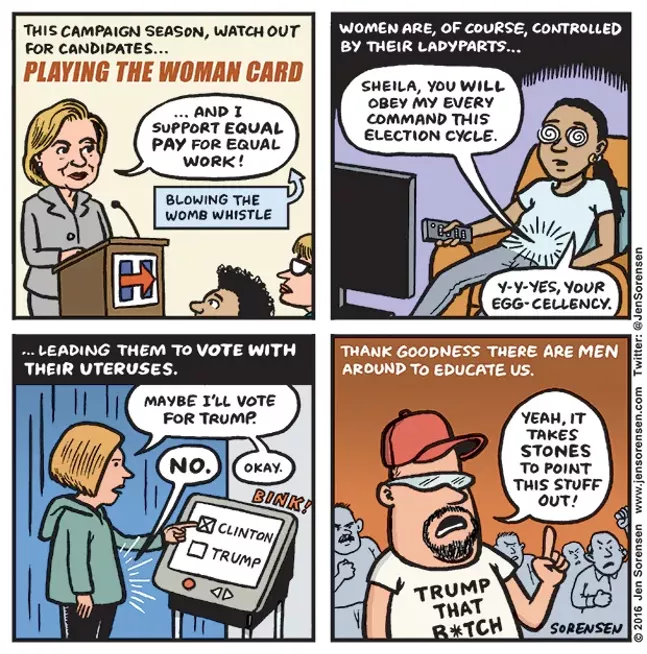 Ju
l
y 5, 2016: Vaccinate yourself while you can.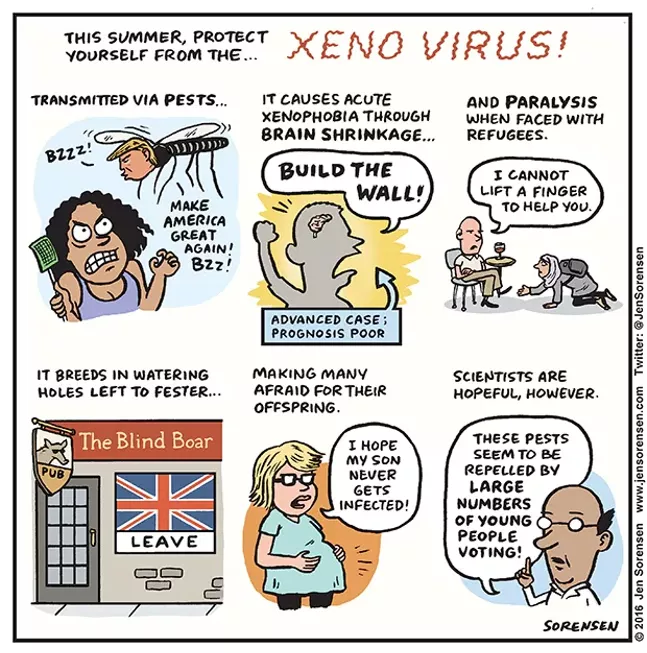 Sept. 19, 2016: A look into the future.

Oct. 17, 2016: Liars!


Oct. 24, 2016: They're just so similar, how will you choose
?