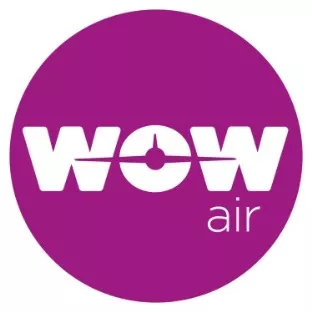 For years, the only all-season international flights out of Pittsburgh International Airport were one-hour journeys to Toronto, a city just a five-hour drive from Pittsburgh.
But today it was announced PIT airport will finally be seeing year-round flights again across international borders with flights to Iceland. WOW air has announced four flights a week from Pittsburgh to Reykjavik, Iceland's capital, starting in on June 16. From the volcanic nation's capital, WOW also offers connections to 20 European cities, including Paris, Rome, London and Barcelona.
"We are excited to once again have year-round transatlantic service with easy access to Europe," Allegheny County Airport Authority CEO Christina Cassotis said in a press release.
WOW air is a low-cost carrier that has been rapidly expanding into U.S. markets, with Pittsburgh becoming its first midsize city to receive service. Flights are currently on sale from Pittsburgh to Iceland and beyond, with some one-way flights for as low as $99. (However, rates in the summer months are about triple that.)
Regardless, Allegheny County Executive Rich Fitzgerald is thrilled to see Pittsburgh get more European flights.
"Our recent growth and momentum at Pittsburgh International is matching the momentum and growth of our region," said Fitzgerald in a press release. "WOW recognized Pittsburgh's pent-up demand for air service to Europe, and the airline will greatly enhance travelers' options."
And WOW's CEO Skúli Mogensen feels that the airline's expansion into Pittsburgh will work as a two-way benefit, also attracting Europeans to the Steel City. (Maybe they will want to visit our potential
Whiskey Museum
.)
"Pittsburgh is certainly a destination on the rise and one that will appeal to a wide range of European travelers looking to discover somewhere different, so we're thrilled to add the destination to our route list," said Mogensen in a press release.
But while excitement seems to be in the air at the airport, riders on WOW might want to temper their enthusiasm; the low-cost carrier only allows one carry-on bag per passenger and the fees can reach as high as $100 on a one-way flight.