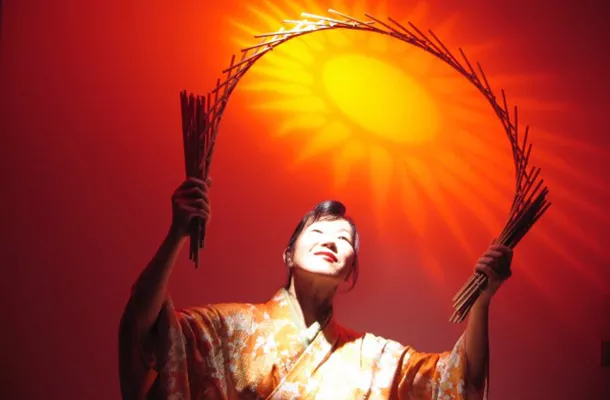 Visiting storyteller
Kuniko Yamamoto
will take families on a journey to Japan this Saturday at
City of Asylum
's Alphabet City tent. Her
Origami Tales
continues a new series, Summer on Sampsonia, named after the North Side street that the nonprofit literary center calls home.
Combining origami, masks, musical instruments and mime to tell traditional tales, Yamamoto gives audiences a chance to experience firsthand the culture of Japan.
Yamamato is a native of Japan currently based in Florida. Trained by renowned mime/actor
Tony Montanaro
, Yamamoto has performed extensively at venues throughout the U.S., including Disney's Epcot Center and the Kennedy Center in Washington, D.C. Thanks to her magician husband, she also incorporates subtle illusions into her ancient stories.
As City of Asylum preps for the upcoming opening of its new
Alphabet City
cultural center, in the former Masonic Building, near the Garden Theater, it continues using a large tent adjacent to its headquarters to host literary, jazz and cultural events.
Origami Tales
takes place on Sat., Aug. 20, from 11 a.m.-12:30 p.m. at 318 Sampsonia Way, on the North Side. The event is free to the public, but reservations are encouraged.