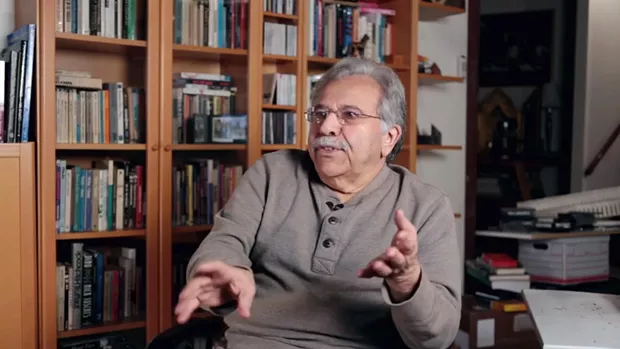 A new documentary short about one of Pittsburgh's most notable artists highlights a free
evening with Buba
at the museum.
In "No Place but Home," local filmmakers Ryan Loew and Matthew Newton let Buba tell the story of his four-decade career in his own words.
The eight-minute film covers a career largely defined by Buba's work illuminating his hometown of Braddock, the formerly booming Mon Valley mill town that, by the time Buba started making films, in the 1970s, had fallen on hard times.
Buba's work — including possibly his magnum opus, the feature-length "Rust Bowl fantasy"
Lightning Over Braddock
(1988) — has earned him international acclaim, and honors including, in 2012,
a five-day retrospective
at New York City's prestigious Anthology Film Archives.
Tomorrow's "No Place but Home" screening is followed by a selection of Buba's own signature shorts, including: "Betty's Corner Cafe" (1976), about a neighborhood bar and its characters; "Washing Walls With Mrs. G" (1980), his warmhearted and hilarious portrait of his grandmother; "Mill Hunk Herald" (1981), about the legendary workers' newspaper; "Fade Out" (1998), a film that lyrically suggests the town's fate at the hands of the planned Mon Valley Expressway; and 2007's "Ode to a Steeltown." There's also a never-before-seen short, followed by a Q&A with Buba.
The evening, co-sponsored by WESA 90.5 FM, is part of the Carnegie's Double Exposure series, which features artists, curators and others discussing the legacy of the avant-garde film and video of the 1960s-80s.
The event runs 6-8 p.m. Admission is free.
The Carnegie is located at 4400 Forbes Ave., in Oakland.