If you've never been to this remarkable historic site and history center just an hour west of Pittsburgh, — and plenty of Pittsburghers haven't — this offer of
free entry
is the perfect excuse.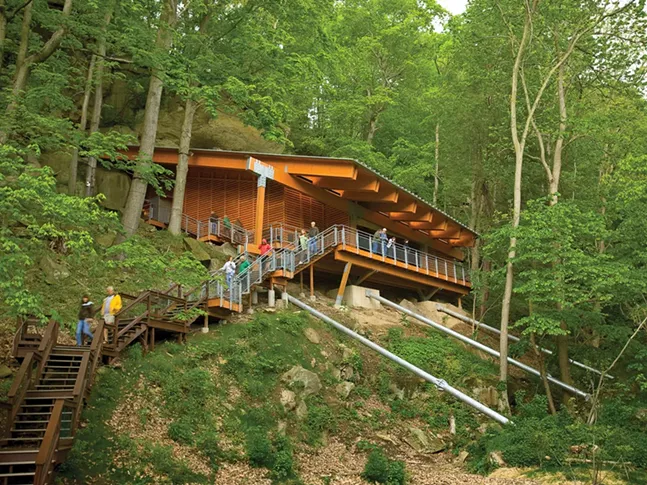 Meadowcroft, in Avella, Washington County, is home to what's touted as the longest continuous site of human habitation in North America: a
massive rock overhang
used as a seasonal shelter by Native Americans
as long as 16,000 years ago
.
In addition to interpretive exhibits about that attraction, Meadowcroft (part of the
John Heinz History Center
), also includes a replica of a 16th-century Eastern Woodland Indian Village and two 1770s-era structures like those European settlers would have inhabited in the Upper Ohio Valley.
Visitors can use an atlatl — a spear-throwing implement used by prehistoric hunters — watch a blacksmithing demonstration, and more.
Courtesy of the Jack Buncher Foundation, admission to Meadowcroft is free this Saturday and Sunday for all adults, children and seniors.
Meadowcroft is open noon-5 p.m. on Saturday and 1-5 p.m. on Sunday.
For more information, see
here
.