What's been going down in Pittsburgh this week: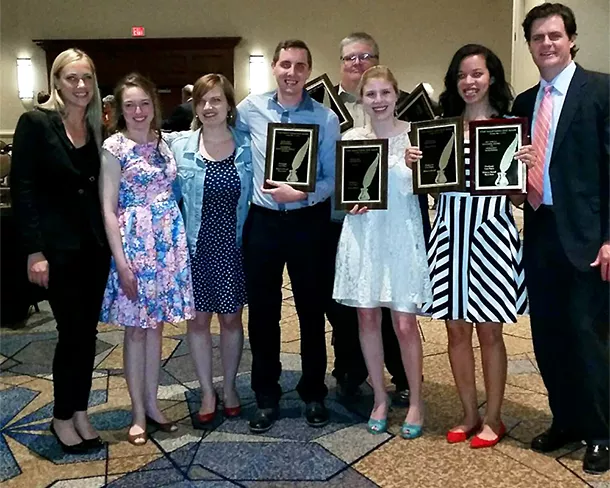 1. City Paper
won seven Golden Quill awards
on Thursday night during the Press Club of Western Pennsylvania's annual awards dinner. Staff writers Rebecca Nuttall and Ryan Deto captured best-in-show honors for their continuing coverage of Pittsburgh's affordable housing crisis. In all,
CP
received 13 nominations.
———————————-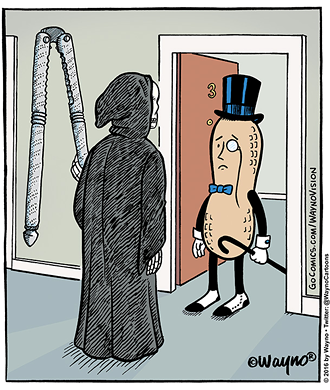 2. City Paper
will have two new features in its print edition starting Wednesday, May 18. Contributor Nick Keppler will debut a feature called "Weird Pittsburgh," focusing on regional news that's odd, strange, bizarre, unbelievable and, well, weird. The new page will also include "WaynoVision," GoComics' witty — and wacky — online cartoon panel by Pittsburgh-based cartoonist Wayno.
Read more about both contributors
in a press release
CP
issued this week.
———————————-
3. The Pittsburgh Penguins
beat the Washington Capitols in overtime on Tuesday night, advancing to the conference finals. We captured
these images of dedicated Pens fans
who attended the Tuesday afternoon rally in Market Square.
———————————-
4. Pittsburgh Filmmakers'
firing of three employees
last week came to light. Among those fired was Gary Kaboly, who for decades has programmed Filmmakers' movie theaters and its Three Rivers Film Festival. The lay-offs were about "putting the right people in place to move the organization forward," interim executive director Pete Mendes told
City Paper
's Bill O'Driscoll.
———————————-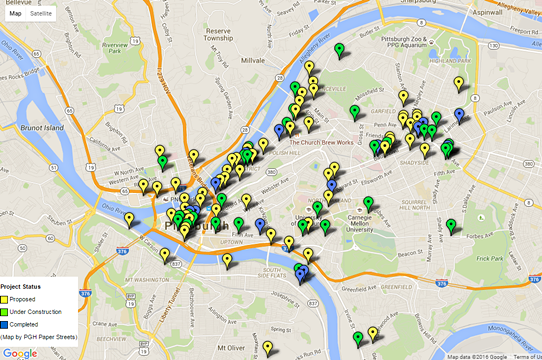 5. The city's development boom
is now being mapped. Patrick Doyle, a public-radio reporter and adjunct professor at the University of Pittsburgh,
created an independent project to map as many city developments as he can
. It is called PGH Paper Streets, and is named after streets that exist only on maps. The map shows what many have already expected about development in the city: The neighborhoods with the highest concentration of development projects are Downtown, the Strip District, Lawrenceville and the East End. "I really want it to be a research tool for the average Pittsburgher," says Doyle.
———————————-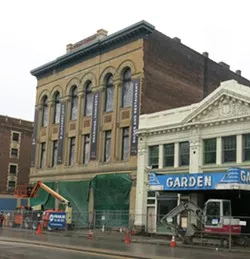 6. City of Asylum/Pittsburgh
announced this week that
plans for its new headquarters
— which will include a restaurant, bookstore and event space — are just months away from completion. The new space, named Alphabet City, will be located in the North Side's former Masonic Building (right next to the landmark former Garden Theater) and is a $12.2 million renovation of the building. Some 150 programs are already planned in the first year of operation.
———————————-
On our podcast:


This week
on the City Paper podcast
, music editor Margaret Welsh talks about her foray into children's Christian music, and her role on her church's album
You Are My God: Kids Sing Psalms!
———————————-


On our music blog:


On our
FFW music blog
this week, music editor Margaret Welsh
reviews Lauryn Hill's Pittsburgh appearance on May 11
. Welsh writes: "Wearing a flamboyant red, ruffled jumpsuit, Hill ruled the stage, which was crowded with a full band, including a horn section and three backup singers. In light of her rough PR week, the opener, "I Gotta Find Peace of Mind," felt especially poignant and showcased Hill's profound gift for turning raw expressions of human frailness into something bordering on sacred."
———————————-
From the pages of our print edition: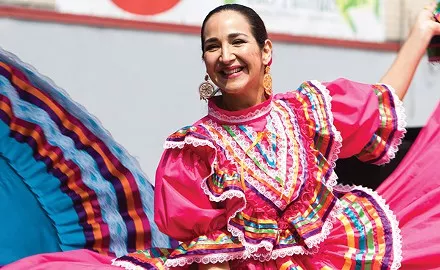 This week staff writer Ryan Deto
explores the growing Latino community in Pittsburgh's South Hills neighborhoods
. According to U.S. Census figures, Beechview has the largest percentage of Latinos in the region at 6 percent (about 500 people); Allegheny County's Hispanic population is only 1.7 percent (about 21,000 residents). Since 2010, the county has added 3,000 Latino residents. "Hispanics are the biggest minority [group] in the country, but we don't exist here. It is a small population, but it is growing. Why not take advantage of that momentum?" Pittsburgh Hispanic Development Corporation Executive Director Victor Diaz told
City Paper
.
Leer en Espanol
.
———————————-
This week in
City Paper
history: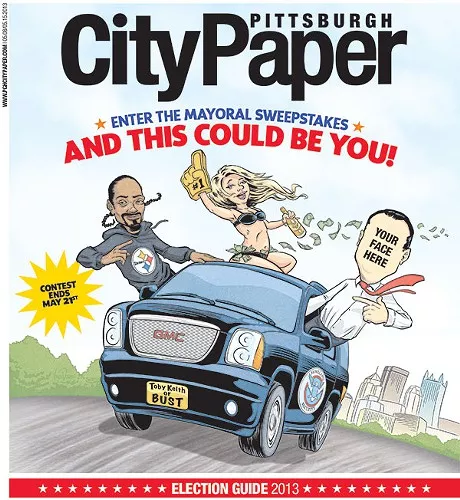 The 2013 Pittsburgh mayoral primary between Mayor Luke Ravenstahl, Bill Peduto, Michael Lamb and former state Auditor General Jack Wagner was shaping up as one for the ages. But despite a host of new scandals — a slush fund in the police department and a federal investigation of Ravenstahl's administration, for starters — many pundits questioned whether Ravensthal could be defeated. After all, he'd been doing stupid crap for years — using a Homeland Security SUV to go see a Toby Keith concert, hanging out with Snoop Dogg at the Super Bowl and playing the do-you-know-who-the-fuck-I-am card to get into a private event featuring Tiger Woods. But in February, the mayor, who wasn't showing up for work much at this point anyway, announced he wouldn't be continuing his campaign.
CP
's original plan for our May 8 issue was to do a Luke Ravenstahl cover, but now he was gone. Not ones to back down from a challenge, we did it anyway. The result was Vince Dorse's hilarious illustration featuring Snoop, Luke and that much maligned SUV.
Read more
about what happened this week in
City Paper
history.
———————————-
Extra! Extra!
We're now on Snapchat. Follow us by using the snapcode above or by username. Happy snapping!