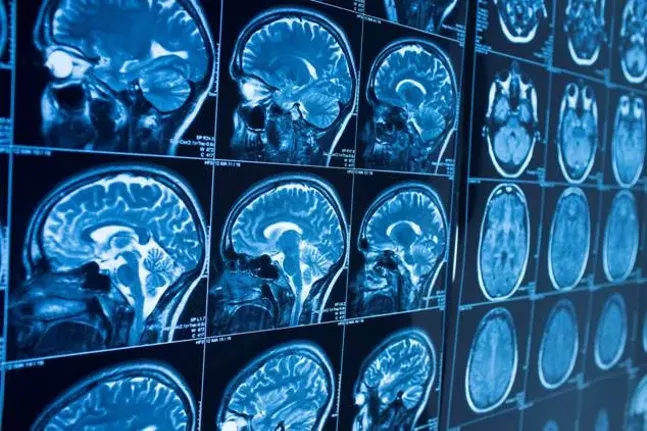 Can air pollution affect the brain? That is the topic of the Group Against Smog and Pollution's (GASP) latest installment of its "
Making the Connection
" lecture series. (Prior iterations have focused on
heart health
, autism and outdoor physical activity.) On Wednesday night, GASP will host biology and public-health experts to discuss "
Air Pollution and Brain Health
."
"When people think about air pollution and health, naturally they think of asthma and respiratory health, but air pollution can affect just about every part of the body," says Rachel Filippini, executive director at GASP. "[Air pollution] is associated with cancer, cardiovascular disease, autism and diabetes, and there have been studies that have connected air pollution to neurological illnesses,
including Alzheimer's disease
."
Experts Michelle L. Block, Ph.D., of University of Indiana's School of Medicine, and Jane E. Clougherty, Ph.D., of University of Pittsburgh's Graduate School of Public Health, will speak.
Block's research focuses on the effects of urban pollution on the brain's immune cells.
"These are the coolest cells in the world," Block told
City Paper
over the phone. "Their normal function is if any pathogens come near the brain, they're going to send them off. But they're also basically resident electricians or gardeners in the brain, and they take out the trash when cells die. You would not be normal without this cell."
However, when air pollution is breathed into the lungs, these cells can receive signals and become affected in a bad way, "like the Incredible Hulk" and "can become dangerous to surrounding cells," says Block.
"For example, if you were to breath in just ozone, no other particulate matter, you're basically giving the equivalent of a sunburn in your lungs. It's minor. Your lungs are not going to be permanently damaged. But there's an immune response. Even though that's in your lung, your brain [immune] cells can detect it, so now they're hypersensitive. ... My job is to find out why and how do we stop it," Block says.
Clougherty was not available for an interview, but she will present her findings about diesel pollution in Downtown Pittsburgh.
"I think it's just really important that the public is aware. It's not just climate change. Air pollution is involved in a lot of health issues. It can kill you. If you survive it, it's going to affect you," Block says. "We're still at a stage where we're figuring out how much is bad. You don't necessarily need high levels to be affected. The take-home message is we need a lot of research in this area, and it's important."
5-8 p.m. Wed., May 11. Phipps Conservatory, Oakland. $5 suggested donation. Register here.