What's going down in Pittsburgh:


1. The Department
of City Planning
is looking for volunteers for its second annual CountPGH event
. The counting sessions will happen at 36 intersections across the city; volunteers will count bicyclists and pedestrians. A post on Pittsburgh's Bike and Pedestrian Facebook page highlights the need for these counting days: "This is incredibly important. These numbers help us plan new bike/ped investments and also help us show that our efforts to construct better biking and walking facilities are making a difference throughout the city."
—————————————-



2. Port Authority
officially
launched its Spanish-language ad campaign this week
. Billboards and bus-shelter posters featuring the ads will soon be featured in the areas with the highest concentration of Latinos: Oakland, Brookline and Beechview. The authority also hopes to launch other non-English campaign ads soon, potentially creating ads for Indic languages, Chinese, Japanese and languages spoken by the East African community.
—————————————-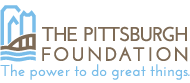 3. Pittsburgh Foundation's
Day of Giving
returned this past Tuesday
— a day on which the public can donate to more than 850 local nonprofits and in many cases have their funds matched. However, a glitch in the fundraising technology platform cut the day short, "severely disrupt[ing] the ability of tens of thousands of donors to complete transactions on coordinating organizations' websites," according to a statement released by the Pittsburgh Foundation. "We look forward to re-scheduling this event as soon as possible to provide our region with a charitable online donation experience that is worthy of the record-setting generous spirit," wrote the foundation's CEO Maxwell King. A new date was not specified. According to the release, in its six years, the Day of Giving has raised $40 million for area nonprofits.
—————————————-
4. Law experts
in Pittsburgh this week argued that the Senate's refusal to act on the nomination of Judge Merrick Garland to the U.S. Supreme Court could have dire consequences. At an event hosted by the Pittsburgh Lawyer Chapter of the American Constitution Society for Law, Craig Green, a law professor at Temple University Beasley School of Law and former clerk to Garland said, "This is the first time in history the Senate would defeat a nominee with literally no action at all. In the words of the presumptive Republican nominee, 'delay, delay delay.' And they would do so for the worst reason imaginable: because they can."
—————————————-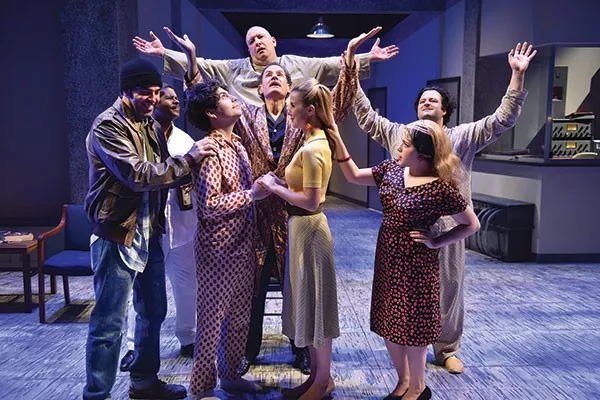 5. barebones productions'
"One Flew Over the Cuckoo's Nest" is in its final weekend of performances. The remaining performances are at 8 p.m. tonight and Saturday, at the New Hazlett Theater. Here's
CP
contributor Stuart Sheppard's
review of the barebones production
.
—————————————-
This week in photo essays: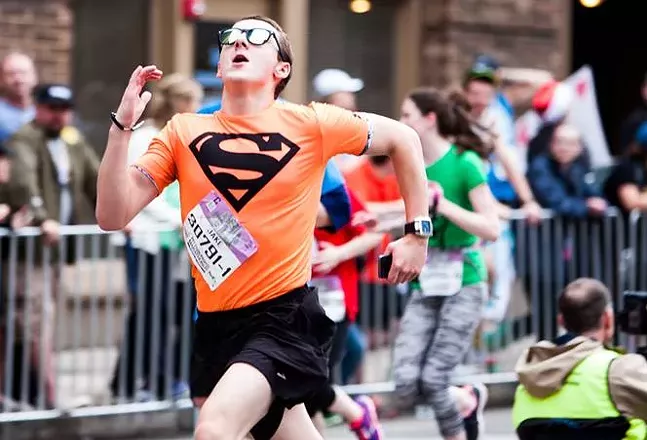 Thousands of runners filled Pittsburgh streets this Sunday for the annual Dick's Sporting Goods Pittsburgh Marathon.
CP
's new summer photo intern, Luke Thor Travis,
documented the determined runners and the wacky spectator signs
, like the one that read, "Run like there's a hot guy in front of you and a creepy one behind you!!! :)."
We once again teamed up with the Instagram collective
@SteelCityGrammers
to capture the scenes of another Pittsburgh neighborhood — this time, Polish Hill. See
all the photos of Pittsburgh's historic Polish Hill
and
other neighborhoods
we've explored with the Instagrammers.
—————————————-
On our podcast: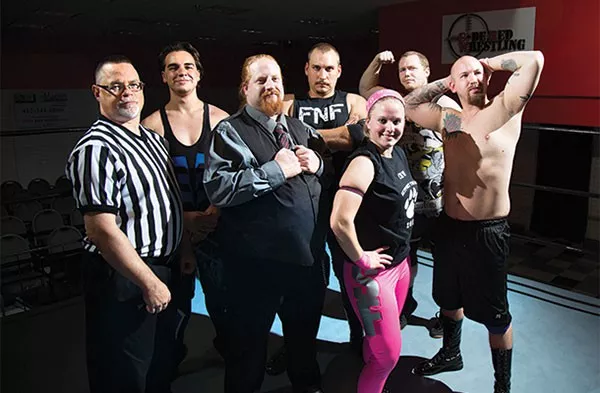 This week
on the City Paper podcast
, self-proclaimed wrestling nerds editor Charlie Deitch and stand-up comic and radio personality Mike Wysocki talk to Fleck and Feeny, the owners of Pittsburgh's Code Red Wrestling.
—————————————-
From the pages of our print edition: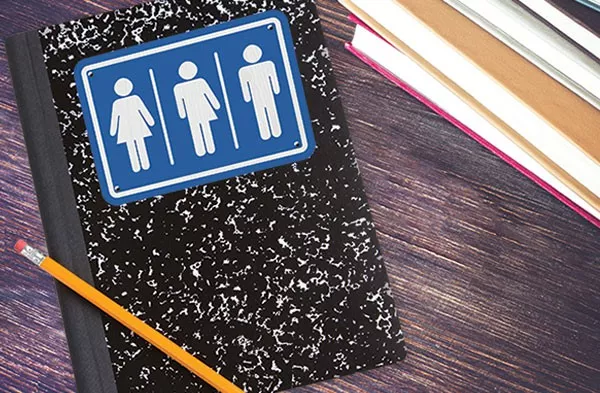 This week
City Paper
explored issues surrounding the LGBTQ community. Staff writer Rebecca Nuttall looked at
policies that schools in the Pittsburgh area are enacting to ensure protections for transgender students
. Meanwhile, staff writer Ryan Deto asks legislators
what's holding up Pennsylvania's LGBT Fairness Act
, a statewide nondiscrimination law.
—————————————-
This week in
City Paper
history: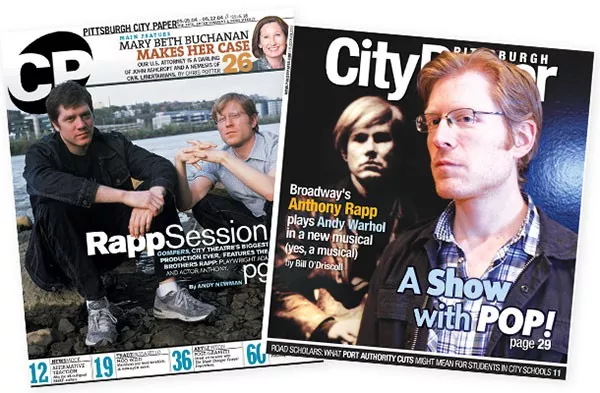 Broadway, film and television actor Anthony Rapp isn't a Pittsburgher. But the talented actor — a star from the original cast of the musical and film version of
Rent
(and who played Daryl Coopersmith in
Adventures in Babysitting
, a film beloved by Gen-Xers everywhere) — is no stranger to performing here, particularly at City Theatre. Rapp turned heads in 2003 when he took on the title role in
Hedwig and the Angry Inch
and turned in a nationally acclaimed performance. A year later, he returned to the venue to work on his brother Adam's play
Gompers
. Then in 2012, Rapp returned to City Theatre to portray Andy Warhol in
Pop!
, a musical about the day Warhol was shot. All great credentials, but why is this a moment in
CP
history? Because Rapp was featured on the cover of Issue 18 in 2004 and then again in issue 18 in 2012. Need more proof of the stars aligning? Further research shows that Adam Rapp debuted his new play,
Blackbird
, at City Theatre in 2002. No Rapp on the cover this time, but the company's artistic director, Tracy Brigden, was. Wanna take a wild guess what issue number that was? Consider your mind blown!
Read more
about what happened this week in
City Paper
history.