As
usual
, it's
your chance to support area nonprofits
in fields like the arts, education and human services.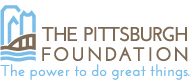 While the pool of participating groups still numbers in the hundreds, this year there's a big change: The Pittsburgh Foundation, which organizes this donationfest, is no longer providing matching funds. After six previous Days of Giving (all but annually since 2009), the event got so big that the matching funds were stretched too thin to do much good, says the organization.
So why bother to give tomorrow, as opposed to any other day? Well, Allegheny County organizations this year had to option to raise their own match pools. Check each group's profile for the amount the group will match dollar-for-dollar until the match pool is empty.
"In Allegheny County, 887 nonprofits will participate, and 164 of them have raised their own match pools for a county-wide total of $2.2 million," according to a Pittsburgh Foundation release.
Donations made through the PittsburghGives site will go to the participating groups minus a 5.99 percent credit-card and technology fee. While match pools are capped at $10,000 per organization, there's no limit on the amount an Allegheny County nonprofit is allowed to receive.
In addition, Allegheny County organizations serving the county are eligible for $100,000 in incentives from the Pittsburgh Foundation.
Donors to groups in Butler and Westmoreland counties operate under separate models. Details are
here
.
Donations will be accepted from 8 a.m. to midnight tomorrow.
You can donate by Visa, MasterCard or American Express.