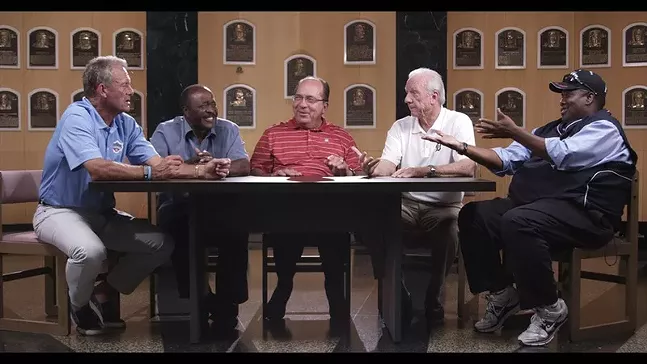 Jonathan Hock's new documentary about baseball's fast pitchers (and the men at bat who face them) screens at Carnegie Mellon University, on Fri., April 15. The film was produced by CMU trustee Thomas Tull, and features several CMU faculty members: Tim Verstynen, professor of psychology; Michael Tarr, professor and head of psychology; and physics professor Gregg Franklin.
You can read
CP's review of Fastball
, which Al Hoff describes as "an entertaining round-up of contemporary interviews with baseball old-timers, archival footage and a micro-focus that proves surprisingly interesting even to non-fans."
After the screening, there will be a panel discussion with director Hock, professors Tarr and Franklin, and Chris Johnson, director of performance for the Pittsburgh Pirates.
8 p.m. Fri., April 15. Kresge Theatre, CMU campus. Oakland. $5 (free for students and children under 12)