In Buddhism, the lotus flower symbolizes a purity of speech.
Arts Out Loud
, a nonprofit organization that specializes in empowering young members of the LGBT community, has created a new series,
"The Lotus,"
which will focus on storytelling by LGBT members and allies.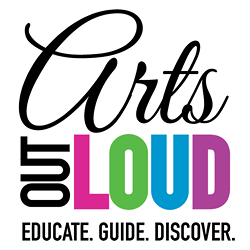 Whether you have a powerful coming-out story or advice for your past self, or you're an LGBT ally with an experience to share, Arts Out Loud wants to give you the platform to speak to the community in an unadulterated, unscripted manner.
By May 31, send story pitches to pitch@artsoutloud.org. Include your full name, age, gender or sexual identity and city of residence. Storytellers can be either LGBT members or allies and will be selected by June 7. Those selected will share their stories at Arts Out Loud's inaugural event, in July (location TBA).
Visual artists are welcome to submit their work for display at the inaugural event, as well. All disciplines and subjects are welcome, but this category is for LGBT members only. Send submissions and an explanation of your work to artist@artsoutloud.org by May 31.
If selected to display their work, artists will be asked to donate $10. The proceeds will benefit Arts Out Loud's
"Dream Out Loud"
scholarship, which provides postsecondary education scholarships to current and future artists in the LGBT community.
Direct further questions to
Jennifer Heastings
at jennifer@artsoutloud.org.