Here's what's happening in Pittsburgh:



1. Voter registration
for the Pennsylvania primary is getting down to the wire. In order to vote as a Democrat or Republican (remember, Pa. has closed a closed primary, sorry independents) on April 26,
residents must register by this Mon., March 28
. Aside from the presidential primary candidates, residents will be voting for party nominees for Pa. Attorney General, a Democratic nominee to face incumbent U.S. Sen. Pat Toomey, and several state House seats.
————————————————————————————
2. Hundreds gathered
to
mourn the deaths of victims killed in the March 9 mass shooting
in Wilkinsburg. A funeral for three of the five victims — Jerry Shelton, Brittany Powell and Chanetta Powell — called for an end to the violence and a new peaceful movement in the borough just east of Pittsburgh. "We as a community can do something about these senseless killings that have plagued our community," said Rev. Maurice Trent of St. Clair's Lighthouse Cathedral, where the funerals were held. "No longer can we be a blind, deaf and dumb community. We will no longer turn a blind eye to what we see and hear."
————————————————————————————
3. Complaints about police conduct
have significantly decreased
according to a City of Pittsburgh's Law Department. Lawsuits filed against the City of Pittsburgh have decreased by 50 percent in the last two years, while the number of complaints filed against police officers also decreased over the last two years and is down by 43 percent. At a press conference this week, Mayor Bill Peduto attributed the decrease to his administration moving the Office of Municipal Investigations to under the Law Department, and to Pittsburgh Police Chief Cameron McLay's leadership.
————————————————————————————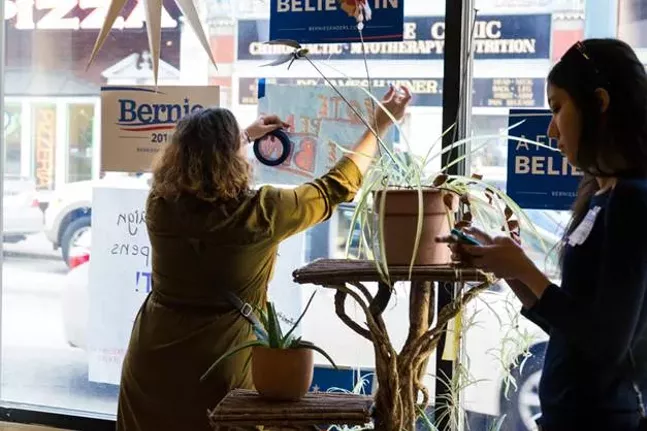 4. Democratic presidential candidate
and Vermont Sen. Bernie Sanders opened a campaign office on East Carson Street in the South Side on Wednesday night. "I think we are going to have a very competitive race here in Pennsylvania. We are 50 percent through the primary, and we believe the latter 50 percent favors the senator," Sanders' Pennsylvania campaign organizer Ryan Hughes told the crowd.
See our slideshow
of the event and the office.
————————————————————————————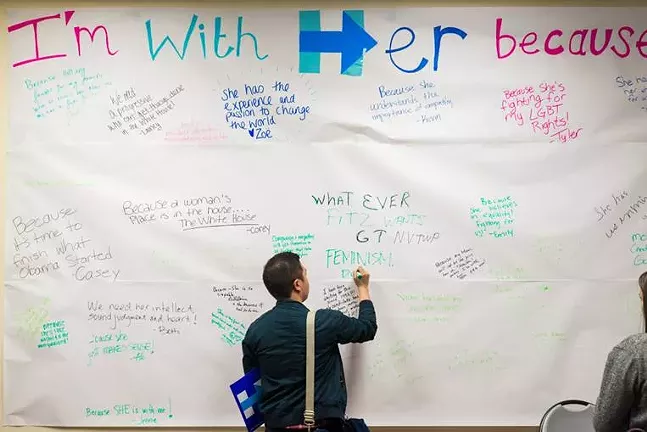 5. Democratic presidential candidate
and former Secretary of State Hillary Clinton opened her East Liberty campaign office on Thursday night. Many local Democratic Party leaders including Allegheny County Executive Rich Fitzgerald, U.S. Rep. Mike Doyle, state Rep. Ed Gainey, Pittsburgh City Councilor Natalia Rudiak and other party officials attended the event. "Wow. What a crowd we have here tonight. What a cross-section of Pittsburgh. Young people. Middle-aged people. People as old as me," Fitzgerald said to the crowd of about 250.
Here's our slideshow
.
————————————————————————————
6. The Delta Foundation
has
named Kesha as its headliner for the 2016 Pride in the Street
event. Rapper Angel Haze, who identifies as pansexual and agender, will also perform. Last year, protesters spoke out when Delta chose Iggy Azalea, reacting to what some consider racist and homophobic language on her past social media posts. (Eventually Azalea dropped out and was
replaced by performer Nick Jonas
.) But protesters, including the group Roots Pride Pittsburgh, say the Delta Foundation still has a lot of work to do
to include queer and transgender people of color
.
————————————————————————————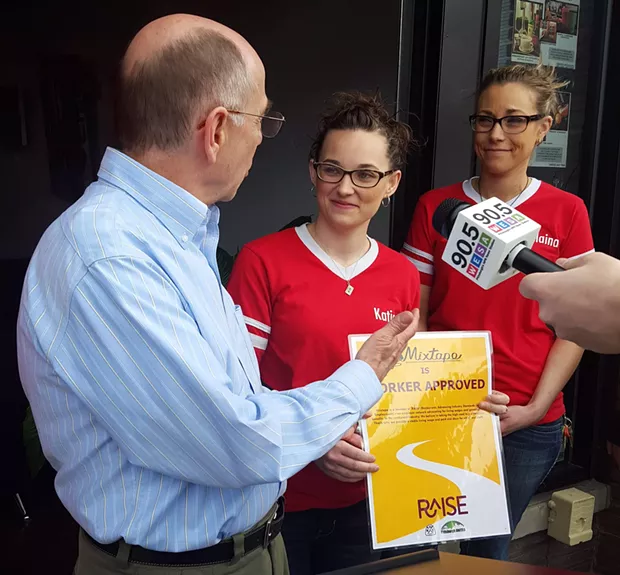 7. Employee wages
are
going up at the Garfield cafe/lounge/gallery space that is Mixtape
. At a press conference on Thursday, owner Katie Molchan said, "[We're] giving our employees a work environment where they can be comfortable knowing no matter what day they come in, they'll be able to pay their bills, that it's going to be a stable wage." Organizers with the Restaurant Opportunities Center of Pittsburgh also attended to discuss issues surrounding the tipped worker wage.
————————————————————————————
8. The Office of Public Art
's
guided walking tour on Friday night
will highlight public art that experiments with light. Tomorrow's Art Experiments with Light: Downtown Walking Tour covers four works in Downtown Pittsburgh — "Rivers of Light," "168 Lightbulbs," "The Puddler" and "Mix-n-Match."
————————————————————————————


On our podcast: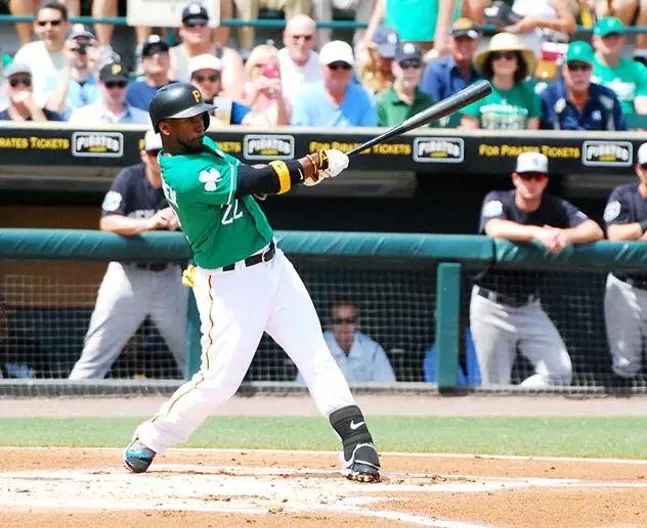 This week
on the City Paper podcast
, editor Charlie Deitch checks in with us from Pirates Spring Training in Bradenton, Fla.
City Paper
's Wedding Guide hit stands this week, so we speak to one of our models (a.k.a. staff writer Rebecca Nuttall) and wedding photographer John Colombo. And, we find out how to rent a chicken at the Farm to Table Pittsburgh conference.
————————————————————————————


On our political blogs: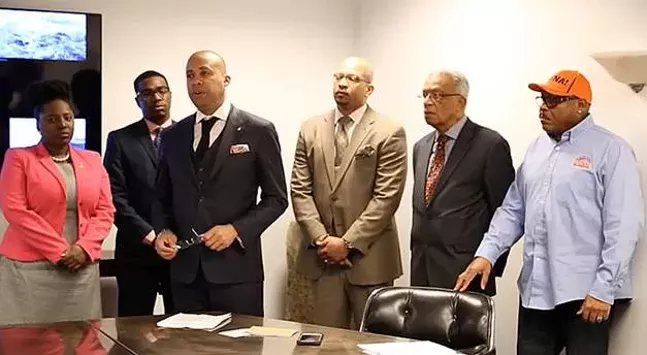 Leaders in
Philadelphia's African-American community criticized
the
television advertisement
recently released by Allegheny County District Attorney Stephen Zappala, who is running for Pennsylvania district attorney.
"Mr. Zappala, who I have not met, uses footage of the untimely as well as unjust death of unarmed African Americans in Texas and South Carolina to make the case that he's been a leader in pursuing justice during his time as district attorney," said Rev. Marshall Mitchell of Salem Baptist Church. Mitchell and other leaders say that Zappala's involvement in the conviction of a police office who killed an unarmed black man in 1995 and his recent plea deals to five white men involved in the assault of an African-American man shows Zappala has not held the perpetrators accountable. "Plain and simple, Zappala is trying to deceive voters," Mitchell said.
————————————————————————————


On our music blog:



This week's MP3 Monday offering comes from the prolific one-man experimental rock project known as Unfinished Symphonies. Stream or download the groovy track "Uh Huh" on our
FFW music blog
.
Every week on our
FFW music blog
, we make a Spotify playlist containing tracks from artists mentioned in the current music section and included in our concert listings. Listen above!
————————————————————————————


From the pages of our print edition:


This week, our Wedding Guide for 2016 hit the streets. If you didn't grab your copy yet,
check out the issue here
for articles on local wedding dress offerings, floral trends, delicious desserts (that aren't cake), nontraditional venues and signature cocktails.
————————————————————————————
Behind the scenes:

We talk to local artist
Rhonda Libbey, who has been creating
City Paper
covers for the past 10 years, about her latest work for us. Libbey's cover illustration this week depicts a cute wedding scene, but she's best known for her work in the world of science fiction and fantasy.
We ask her about
being an artist in Pittsburgh, what inspires her, and how she's great at depicting local politicians as horror creatures.
————————————————————————————

This week in City Paper history:


On March 25, 2009,
City Paper
looked back on the prosecutor Mary Beth Buchanan's legacy in the waning days before the Obama administration chucked her out of office. Buchanan always said she believed in her prosecutions. She prosecuted Cyril Wecht for charges that basically amounted to misusing paper clips owned by Allegheny County. She built a case of trading prescription medications for sex against former physician Bernard Rottschaefer based on the testimony of stool pigeons who testified against the doctor for reduced sentences on drug charges; most also recanted their testimony. She also was no stranger to reaching outside of Pennsylvania for high-profile cases. She sent comedian Tommy Chong to prison for selling bongs online. But as one source told
CP
: "Just because she's sincere about what she's doing doesn't make it noble."
Editor's note: We've updated our list with information that has been added to our online coverage since this blog's original 6 a.m. post.