Here's what went down in Pittsburgh and Pennsylvania news this week:


1. Medical-marijuana
legislation
passed the Pennsylvania State House by a vote of 149-43
. The fight that has been ongoing since 2009 has cleared its biggest hurdle, and Senate Bill 3 (as the medical-marijuana bill is called) will now move to the Senate, where it most recently passed 40-7. If it's approved there, Gov. Tom Wolf is expected to sign the bill into law.
______________________________________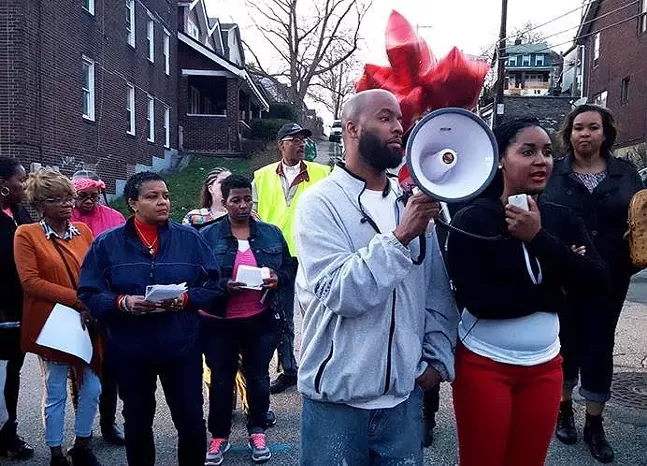 2. Wilkinsburg residents
and others from the Pittsburgh area
revisited the scene of last week's mass shooting
on Franklin Avenue that took the lives of five adults and one unborn child. They called for the two shooters, still at large, to come forward.
______________________________________
3. Pittsburgh Pirates
center fielder Andrew McCutchen says that
seeing former-Pirate Pedro Alvarez in a Baltimore Orioles jersey was "awkward."
McCutchen told
City Paper
editor Charlie Deitch, who is reporting from spring training in Bradenton, Fla., this week, that "It's a game, you know, but I still felt like it was messed up because he's my friend. Before he was teammate, he was my friend."
______________________________________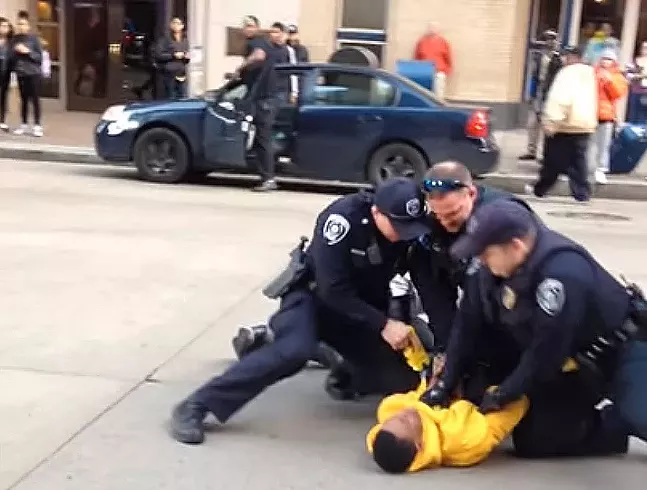 4. Charges were dropped
against the teen arrested in ruckus outside Downtown Pittsburgh's Wood Street T Station
, and which
City Paper
reporter Ryan Deto caught on a
video
that went viral and drew scrutiny from the Citizen Police Review Board. The 16-year-old boy, Mohamed Abdalla, was originally charged with disorderly conduct. The attorney for three other teenagers arrested on the scene says that none of the charges have been dropped against his clients, including one who faces a felony charge for inciting a riot.

______________________________________



5. Flint water-crisis
reporter Curt Guyette, of the ACLU of Michigan's Democracy Watch blog,
spoke in Pittsburgh on Tuesday night
. "The driving force throughout the whole thing were the residents who refused to believe their water was safe," Guyette said.
______________________________________
6. A breast-milk bank
in Pittsburgh held its ribbon-cutting this week. The
Three Rivers Mothers' Milk Bank
is now supplying donated breast milk to Children's Hospital of Pittsburgh, Magee-Women's Hospital and all area-UPMC hospitals for medically vulnerable infants in the Neonatal Intensive Care Units. "Our donors are unpaid, they are very generous women who are willing to donate milk they have beyond the needs of their own child," says Denise O'Connor, executive director of the nonprofit.
______________________________________
On our podcast: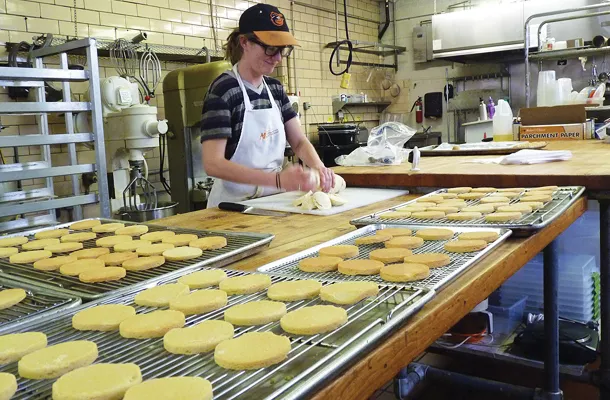 This week on the
City Paper podcast
, host Alex Gordon talks to filmmaker John Cameron Mitchell ahead of his visit to Pittsburgh for Reel Q's "Night of 1,000 Hedwigs." Our panel discusses the recent violence in Wilkinsburg, and editor Charlie Deitch talks about
his family's brush with gun violence
. And, staying in Wilkinsburg, columnist Celine Roberts visits a hopeful spot of economic redevelopment – Leona's Ice Cream Sandwiches, operating in the former Smith's Bakery.


On our political blogs:


On our
PolitiCrap
blog, we report on Democratic U.S. Senate candidate and former U.S. Rep. Joe Sestak's new TV ad; that current U.S. Sen. Pat Toomey's chosen presidential candidate — Florida Sen. Marco Rubio — has dropped out; and that Democratic State House Rep. Adam Ravenstahl, of Summer Hill, recently had his path fully cleared to re-election, thanks in large part to his mother.
On our music blog:
Each week on our
FFW blog
, we create a Spotify playlist containing tracks from artists mentioned in the current music section and included in our concert listings.


From the pages of our print edition: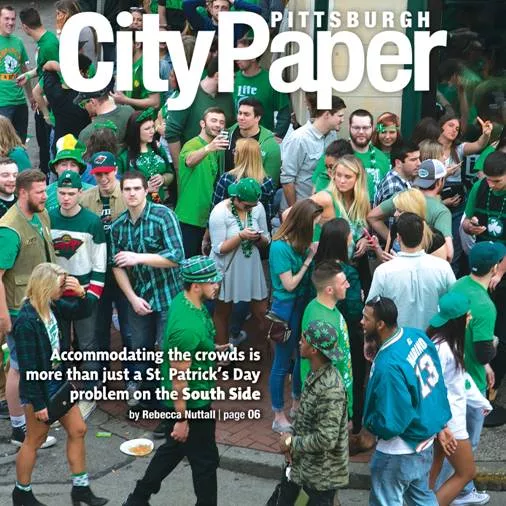 This week, staff writer Rebecca Nuttall
writes about the Pittsburgh Sociable City plan,
which aims to manage the city's nightlife and is being piloted in the South Side. Among city officials' goals: parking enforcement, crowd control and crime reduction.


This week in City Paper history:


Back in 2008
, Charlie Deitch went behind the scenes of Education Management Corp. and its flagship school, The Art Institute of Pittsburgh. The story focused on the high price of the educational and financial difficulties of students saddled with massive debt and an education that couldn't even get them a job earning enough money to pay back their loans. Since then, the company has had massive layoffs, settled a Department of Justice lawsuit for $96 million and watched its stock price drop from $30 a share to roughly 9 cents a share today.