We slog through the Twitter streams of the 2016 Presidential candidates and give you a weekly roundup of the more entertaining ones.
Since our last roundup in this head-spinning campaign, there has been: a semi-riot at an eventually cancelled Trump rally in Chicago; a "man from ISIS" (utterly unconfirmed) bum-rushing Trump on stage; a state finally won by perennial also-ran and Ohio Gov. John Kasich; a thumping of Marco Rubio in Florida by Trump; the dust blown off the Big Book of Rules for a Contested Convention; and 1,000 think-pieces about what it all means.
Hillary Clinton got a beer in Youngstown, which turned out to be money well spent; she won the state's primary.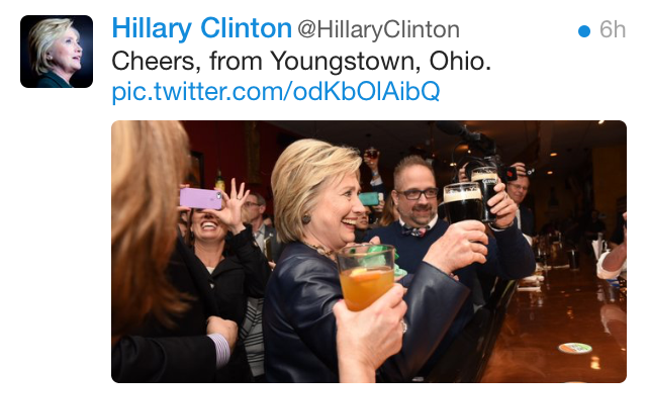 Trump got all
Warriors
on Sanders.
Sanders got all indie pop on the voters.
Trump tweeted a photo of this signed baseball, which prompted Pete Rose's attorney to deny that the former Reds player had signed it. But really, does it even matter? #MakeAmericaPeteRoseAgain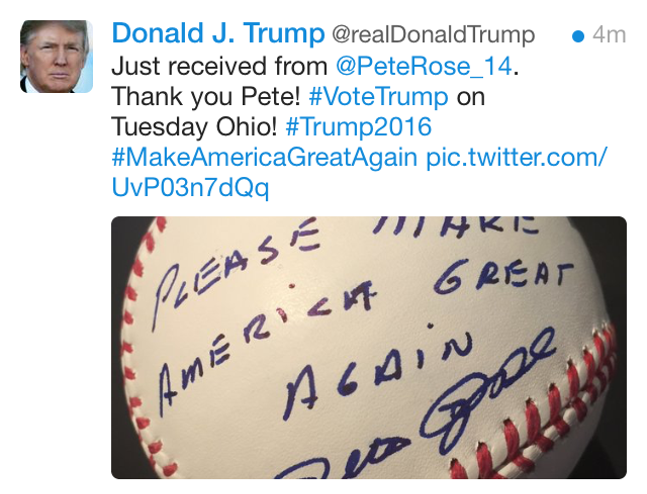 John Kasich did some pandering. Big whoop: Call me when you get Coach Taylor. #cantlose
Ted Cruz awkwardly links his campaign to March Madness.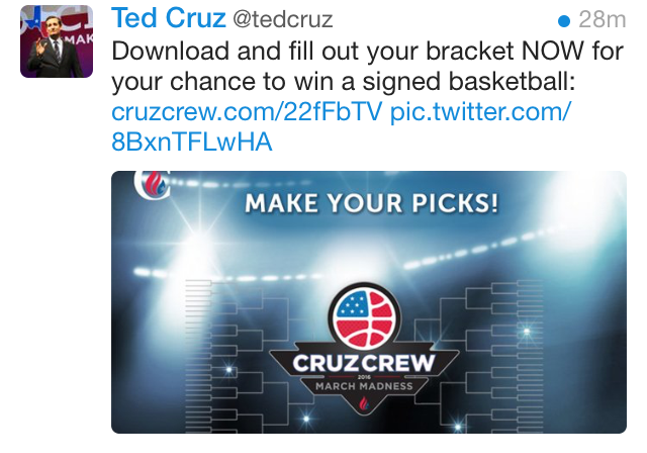 Marco Rubio learns a lesson too late: "Vain and self-absorbed" are critical attributes to being a winning politician.

Hillary guested on the stoner comedy
Broad City
, where another political milestone fell: A presidential candidate keeping a straight face while an effusive female supporter blurts out: "I pegged!"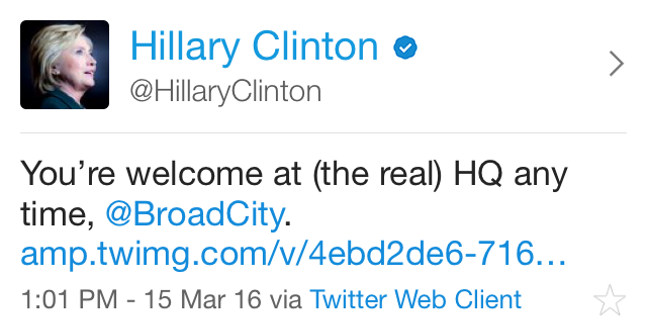 And we say goodbye to Marco Rubio, who spent the last week looking like he was about to cry. His web store is still up, and you can get a good bit of use out of this now-commemorative The Year That Wasn't 2016 calendar.