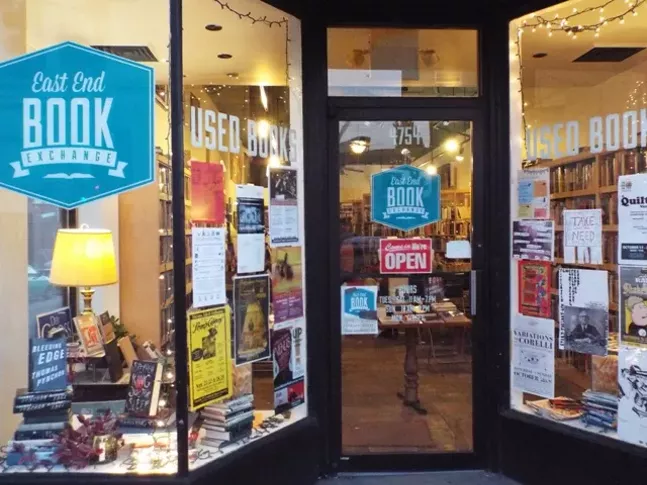 Owner and founder Lesley Rains has announced that her five-year-old
store
in Bloomfield is up for sale. But she emphasizes that she's not selling because it's doing poorly.
"The store is fine," she told
CP
in an interview today. "We're not in debt. We're profitable." She's also just signed a new three-year lease for the space on Liberty Avenue.
However, she does feel like the store, which stocks both new and used titles, could do better were it owned by someone with the investment wherewithal and, frankly, the energy to take it further. That person, she says, is not her.
"I've kind of plateaued … and it's time to find some new energy and some new vision."
If the response to her sales announcement is any indication, those things might be out there: Rains tells
CP
she was getting calls "within hours" of making the announcement, and as of this afternoon had already had four meetings with interested parties, with four more scheduled.
That level of interest speaks partly to the surprising local resurgence of indie bookstores (which this week included the announcement of the re-opening, in a new location and under new management, of the venerable City Books, more on which in a future post).
But it also reflects EEBX's status as a popular venue for readings and other events by both local and touring writers. Rains said that function has been "indispensable," both in terms of marketing the store and in boosting sales. Sometimes, she says, a reading will double or triple her sales on a given day.
Rains is still seeking potential buyers; in her March 3 announcement, she said she would "entertain serious offers from business-savvy booklovers who, ideally, will stay true to the store's identity as a literary community spot."
Interested parties should contact her at lesley@eastendbookexchange.com or call 412-224-2847.
In the interim, the store will operate as usual.