TEDxPittsburgh
, a locally organized series meant to spark discussion and change, is seeking nominations for speakers for its next event.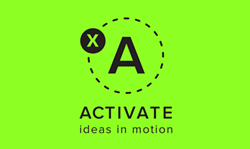 The event will be held Sun., May 22, at Soldiers and Sailors Memorial Hall & Museum, in Oakland. The theme is Activate: Ideas in Motion.
According to a press release, the event seeks "speakers who have taken a spark of inspiration and ignited others to change. Speakers that take service, innovation and community-building to a higher level. The people that have overcome challenges in their field activating a ripple effect that puts ideas into action, making life better for others."
You can nominate a speaker
here
. Nominations are open until Mon., Feb. 29. (And yes, you are allowed to nominate yourself.)
For examples of speakers at last year's TEDxPittsburgh, see
here
.
TED
(for "Technology, Education, Design") is a three-decade-old nonprofit group that holds two annual conferences featuring both internationally known and less well-known thinkers, entrepreneurs, authors, activists and scientists; the talks of 18 minutes or less are widely disseminated online. TED's slogan is "Ideas Worth Spreading."
TEDx is a spin-off that press materials define as "a program of local, self-organized events that bring people together to share a TED-like experience." Pittsburgh has already hosted several TEDx events.
TEDx events, according to the press release, "showcase the ideas, individuals and innovations that are redefining the region." TEDx Pittsburgh promises "an eclectic mix of local talks and videos previously recorded at TED conferences with the community."